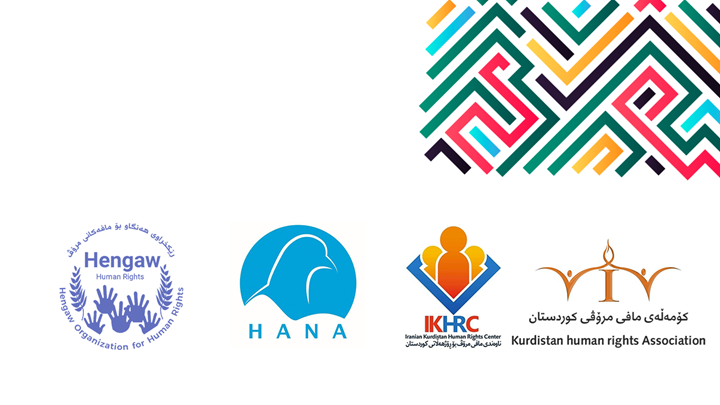 Hengaw: Four human rights organizations active in Kurdistan issued a statement condemning the threat of two members of the board committee of Hengaw Human Rights Organization and calling on the security agencies of the Kurdistan Regional Government to provide security and protective measures to keep them safe.
The full statement is as follow:
Stop pressuring the family of human rights activist Arsalan Yarahmadi
Since the first day of the inauguration of Iran's new president, Ebrahim Ra'isi, assassinations, threats, intimidation of political, cultural and human rights activists have intensified.
On Thursday, August 14, 2021, a political activist named "Musa Babakhani" was assassinated in a hotel in the city of Erbil, the capital of the Kurdistan Region. Simultaneously with the assassination, security forces sharply increased pressure and threats against Kurdish activists in the Kurdistan region.
In this regard, the human rights organization "Hengaw" announced in a report: The father and brother of "Arsalan Yarahmadi", a member of the board of directors of the human rights organization "Hengaw" have been summoned and interrogated by security agencies and while taking a written commitment from them, They have threatened Arsalan Yarahmadi to die.
According to the news, Arsalan Yarahmadi's father and brother have pledged to either persuade him to stop all human rights activities or he will lose his life.
While condemning these threats, especially against Arsalan Yarahmadi and his wife Jila Mustajer, human rights organizations in Kurdistan call on all human rights organizations to support and pay special attention to the situation of these well-known human rights activists.
We also call on the security agencies of the Kurdistan Regional Government to ensure the safety of Arsalan Yarahmadi and Jila Tenant in the face of threats from the security agencies of the Islamic Republic of Iran.
Signatures of the organisations;
Kurdistan Human Rights Society
Kurdistan Human Rights Center of Iran
Hannah Human Rights Organization
Hangaw Human Rights Organization