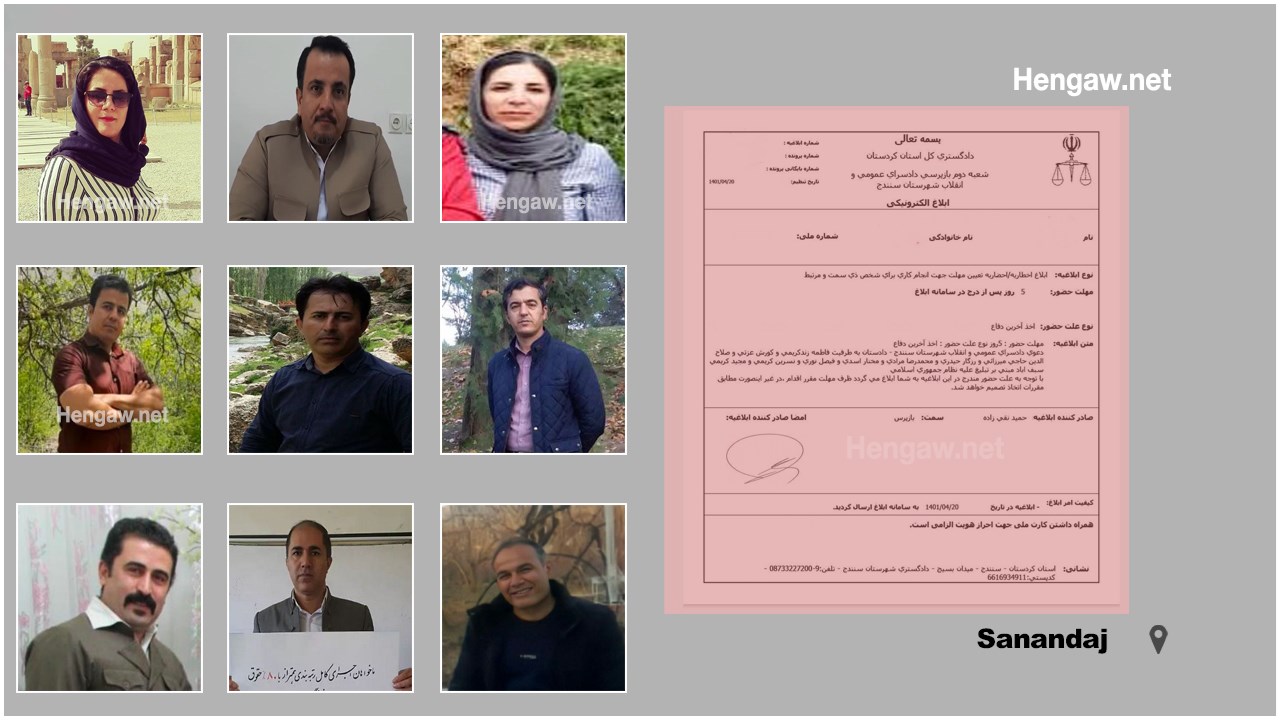 Hengaw: Friday, July 15, 2022

The meeting to deal with the accusations of 9 members of Sanandaj Teachers' Trade Union and Trade Union Activists was held on Wednesday and Thursday, July 13 and 14, 2022, in the interrogatory branch 2 of the Sanandaj General and Revolutionary Prosecutor's Office.

According to the report received by the Hengaw human rights organization, Salah Haji Mirzaei, Mohammad Reza Moradi, Nasrin Karimi, Maryam Ahmadi, Majid Karimi, and Ghiyas Nemati, members of the board of directors of the Kurdistan Teachers' Union (Sanandaj and Kalatarzan branches) and Faisal Nouri, Reza Tahmasbi, and Aram Ebrahimi, Sanandaj teachers and union activists, have been accused of "propaganda against the regime" and "actions against national security" in this meeting.

According to the document that is in the possession of Hengaw, another number of Sanandaj trade union activists have been summoned to this branch of the court, and the hearing of their accusations is scheduled to be held on Saturday.

It is worth mentioning that some of these union activists were arrested by the security agencies during the massive arrests of teachers last month, and some others were summoned to the security agencies and interrogated.