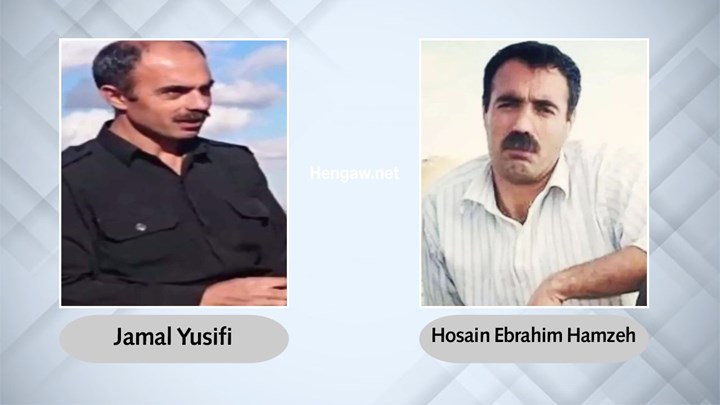 Hengaw: Sunday, May 15, 2022

Hossein Ebrahim Hamzeh and Jamal Yousefi, two political prisoners from Bukan, were released from Mahabad Central Prison on Sunday, May 15, 2022, after seven years of indecision and imprisonment without even a single day of leave.

Hengaw has been informed that Jamal Yousefi and Hossein Ebrahim Hamzeh's trial finally was held by a video conference on their charges in March 2022, after 7 years of indecision in Urmia, Bukan, and Mahabad prisons, each charged with "membership in the Kurdistan Democratic Party of Iran." Each was sentenced to 5 years and 7 months and 16 days in prison and this sentence was recently announced to them.

Hossein Ebrahim Hamzeh, 44, and Jamal Yousefi were arrested in 2015 by Bukan's intelligence service and transferred to the security facility's detention center in Urmia.

The two political prisoners were transferred to Urmia Central Prison after being interrogated, and after two years in prison, they were transferred to Bukan Central Prison.

Hussein Ibrahim Hamzeh and Jamal Yousefi were suddenly transferred to Mahabad Central from Bukan Prison last year and were held there until their release.

It is worth mentioning that Hussein Ibrahim Hamza and Jamal Yousefi have been deprived of access to a lawyer and the right to leave for the past seven years.