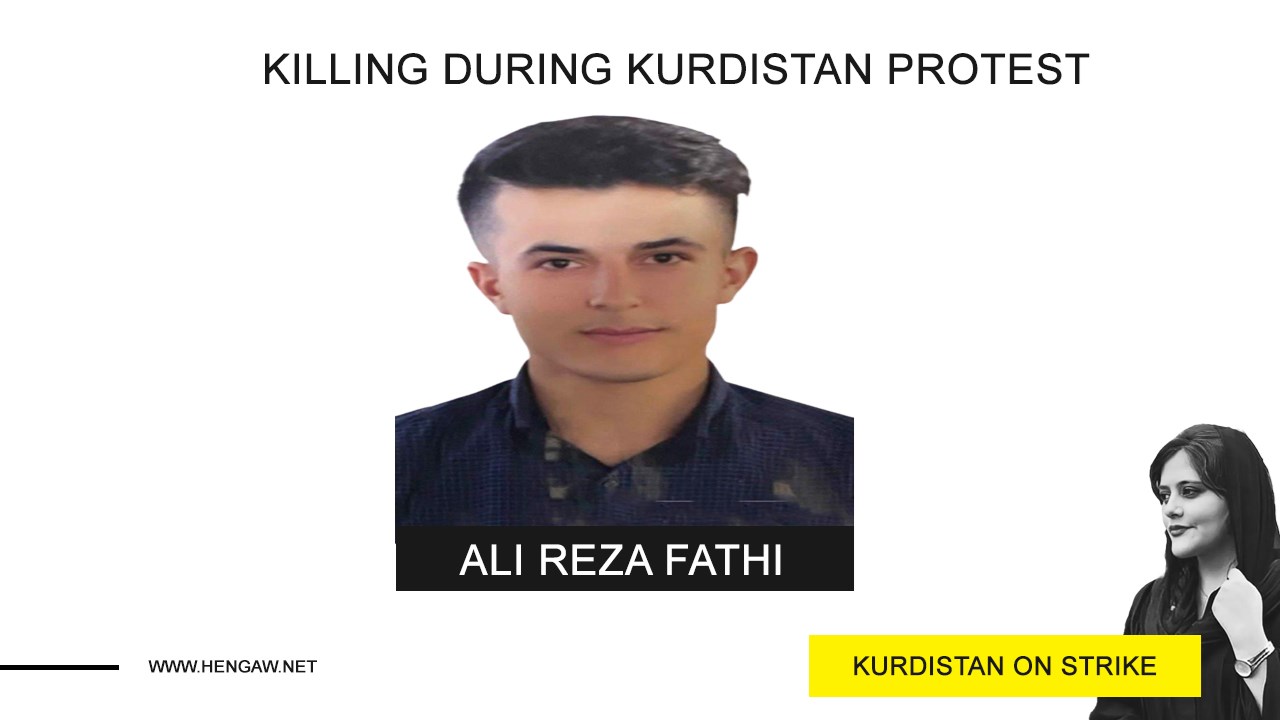 Hengaw: September 27, 2022
Alireza Fathi, a 22-year-old Kurdish male from Sanghar in Kermanshah province, was slain in Qazvin city while participating in demonstrations against the state kill of Zhina Amini.

During the public demonstrations in Qazvin protesting the state kill of Zhina Amini on the evening of Wednesday, September 21, 2022, Alireza Fathi was killed by direct fire from the security forces, according to a report received by Hengaw Organization for human rights.

Alireza Fathi was slain during protests in the industrial town of Alvand in the province of Qazvin, according to a reliable source who spoke to Hengaw. Two additional protesting individuals were also slain on that same day, however, their identities have not been confirmed for the time being.

This source added that during the protests in Qazvin, the IRGC employed bullets that detonate within the body.

According to Hengaw sources, Alireza Fathi's funeral was held in his hometown in Sanghar city, while the burial ceremony was held in Alvand city under rigorous security precautions and in the presence of only a small number of his family members.