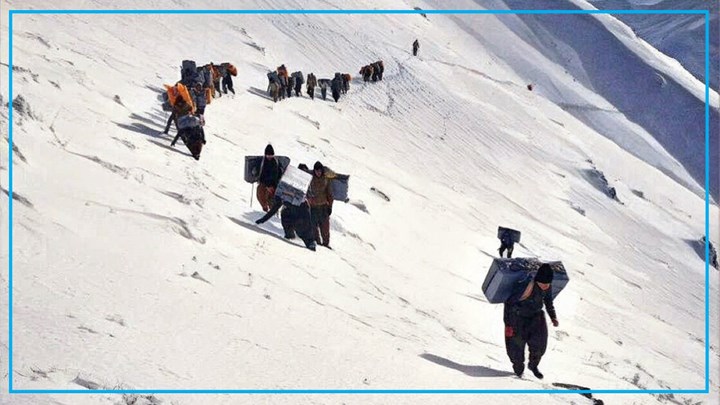 Hengaw: In recent days three Kolbars have been injured in Paveh and Piranshahr borders.
According to the received reports by Hengaw Human Rights Organization, Nabi Ahmad-Panah from Piranshahr got frostbite in the heights of Piranshahr and transferred to the medical center of city.
In the same day and in the border heights of "Shoushmi" in Paveh city, a 36 years old Kolber in the name of Payman Abdi, was shot by Iranian military forces and was badly injured.
In several days ago, Mohammad Faghezadeh,another Kurdish Kober was shot by military forces of Islamic Republic of Iran and fatally wounded. Mohammad transferred to medical center but is in a critical health condition and his life is in danger.