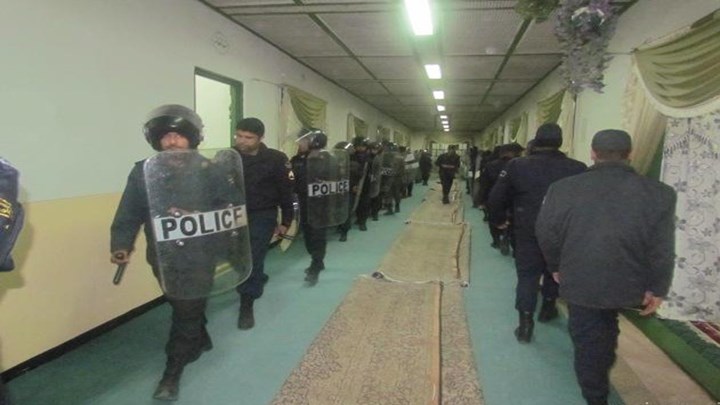 Hengaw : Following the self-immolation of a prisoner in front of the prison guard's office, hundreds of prisoners in Urmia Central Prison revolted and counter-insurgency forces entered the prison and beat them.

According to a report received by Hengaw Human Rights Organization, at around noon on Wednesday, November 25, 2020, a prisoner identified Hojjat Kazemnejad in Urmia Central Prison protested against his imprisonment after completing his one-year sentence. He set himself on fire in front of the Prison guard's office, which resulted in severe injuries in one of his legs.

According to an informed source, the prisoner, who is being held in dormitory number 1-2, set himself on fire again at around 4 pm, where he was beaten by the prison security forces, which led to the reaction of the other prisoners and they rose against security forces.

Following the contentions in Wards number 1, 2, 3 and 4, where more than 1,000 detainees are being held, prison officials closed the prison gates and inhibited any movement through the hall.

Special Counter insurgency Guards entered the wards and started beating the prisoners .

The prisoners of these four wards also broke all the doors and windows and set their blankets on fire that the smoke and the smell of burns pervaded the entire prison wards.

Hengaw's sources also reported that some prisoners had also revolted protesting the no prison leave permissions , parolee temporary release and the high increase in prices of goods in prison's store .