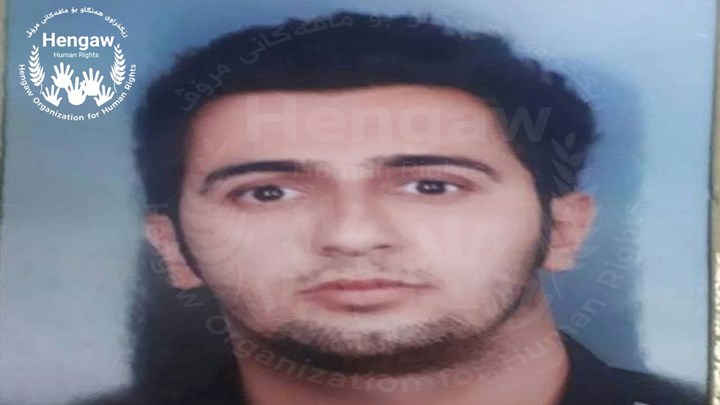 Hengaw: Iranian Intelligence forces kill a Kurdish teacher in Sna(Sanandaj) and threaten the family not to pursue the case.

According to a report to Hengaw, on September 22, the corpse of Farzad Waziri was discovered at his father's house.

A close friend of his family told the Hengaw reporter that the body was discovered on Friday while his parents were out. Medical jurisprudence stated the case was a suicide by taking cyanide tablet.

"A few days before this incident, the intelligence forces had summoned Farzad Waziri threatening him because of a facebook update. In late summer,also, Frazad received a letter indicating that he must teach in one of the remote
villages of Bijar", the source said.

The question for Farzad's family that poses ambiguity is a letter with their son's handwriting that says " I did not have any problem. I was tired of my life. Do not pursue my suicide case at all".

"Farzad's family believes that the intelligence forces have forced him to write the letter and killed him later." , the source said.

Also, the intelligence forces threatened the family of the teacher that if they wanted to avoid any problems for their other children, they had better not to follow the suicide case.

Farzad Waziri, 28 years old, had a master degree and was single.