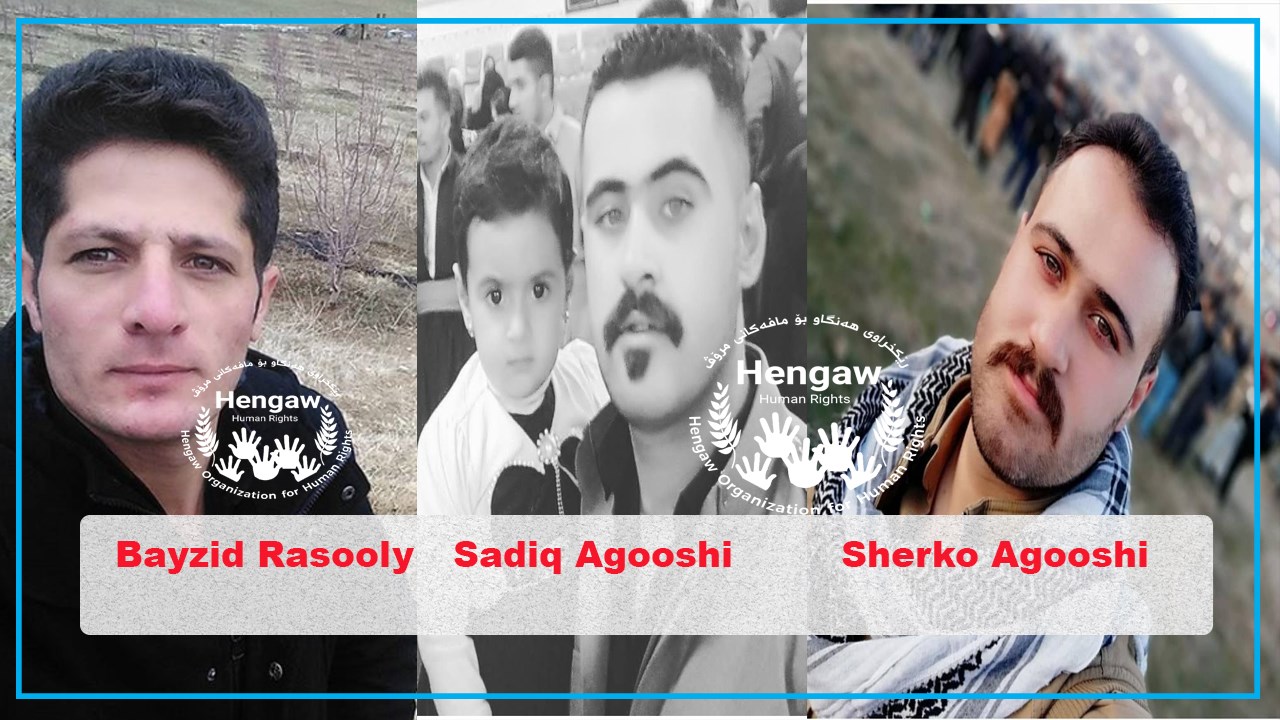 HENGAW — Iran's Islamic Revolutionary Guards Corps (IRGC) on Friday Killed two young Kurdish men suspected of having links to Kurdish opposition parties.

According to the reports Hangaw Organization for Human Rights has received form locals, Sadegh Agooshi and Bayazid Rasouli came under IRGC's direct fire near Mahabad, Western Azarbaijan.

Agooshi was from Piranshahr and Rasouli was from Hassan Chap village in Mahabad. A source said they were cousins.

According to multiple sources, internal intelligence body of IRGC raided Aghooshi's home in Paranshahr afterwards, arresting his father (Kawa Agooshi) and his brother (Sherko Agooshi). They have been transferred to an unknown location with their fate remaining obscure.

Earlier on Wednesday, (28 August), confrontations erupted between IRGC and a group of Kurdish fighters belonging to Iranian Kurdistan Democratic Party at Qalarsh village of Sardasht district.

The clash left at least two Kurdish fighters killed and an 18-year-old resident of the village injured, who was later taken under detention by the Iranian forces, suspected of having links with the Kurdish forces.

The IRGC said later that the "perpetrators behind the assassination" of one of its members in Piranshahr were killed.