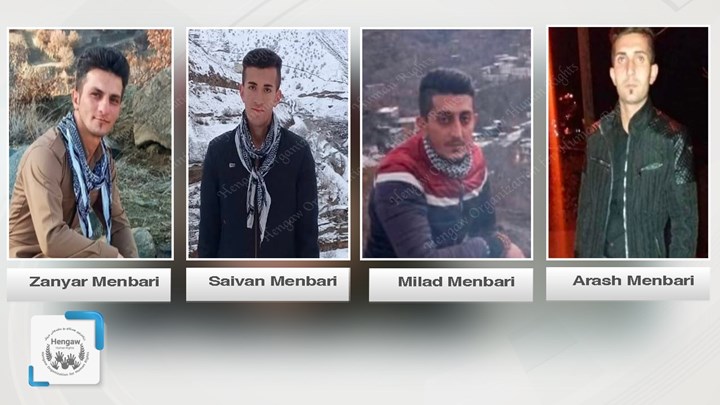 Hengaw: An Ongoing wave of arbitrary detention of Kurdish civilians in Kurdistan Province resulted in detaining at least four Kurdish civilians from Nayr, a village in Sanandaj, Kurdistan province.
According to a recent report received by the Hengaw organization for Human Rights, the Iranian Intelligence Forces of Sanandaj detained at least four civilians on Sunday November 14, 2021, at 4:30 a.m.
As per the correspondent of Hengaw in Nayr the names of four detainees are : Sivan Munbar (son of Heshmat), Arash Munbari (son of Hussein), Zanyari Munbar (son of Amanullah), and Milad Munbar (son of Mohammad).
According to an informed source, the four civilians were detained without a warrant. During the detention, the security forces resorted to violence and insulted them and their families.
The mass wave of detaining Kurdish civilians is ongoing. According to statistics recorded by the Statistics and Documentation Center of the Hengaw organization, at least 32 citizens from Marivan, Saqez, Baneh and Sanandaj have been detained by the Iranian intelligence service since Thursday, November 11, 2021.