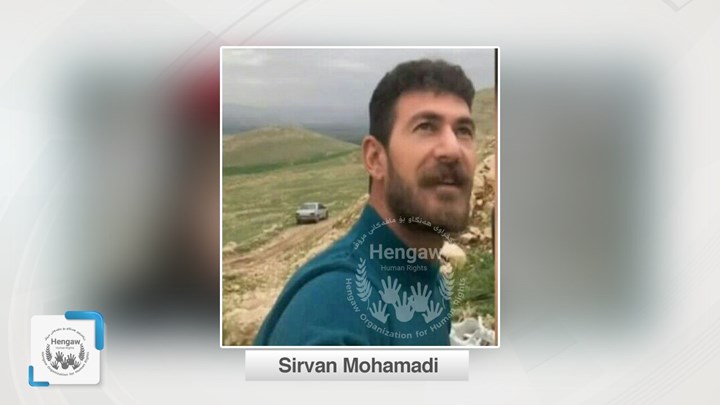 Hengaw : A Kurdish civilian has been killed and another wounded as a result of a direct firefight between the police and the residents of the "Dare Derij" neighborhood of Kermanshah.
According to a report received by Hengaw Human Rights Organization, on the evening of Wednesday, March 17, 2021, Iranian police forces shot at a number of protesting residents in the " Dare Derij" neighborhood (Mahdi District ) of Kermanshah and killed young man killed and injured another one.
Hengaw's correspondent in Kermanshah reported that "Sirwan Mohammadi", 25 years old, and "Ali Ahmadi" , 70 years old , were wounded as a result of direct shooting by police forces. Sirvan died after being transferred to medical centers due to the severity of his injuries.
The clash took place following the gathering of a number of residents in Dare Derij neighborhood and the intervention of law enforcement forces, Sources told Hengaw .
Reports indicate that several citizens living in Dare Derij neighborhood in Dolatabad neighborhood were beaten by another group and these citizens were going to to take revenge, which took place after the intervention of the police and these two civilians became victims .
As a result of shootings from Iranian Police forces two Kurdish civilians from " Dare Derij" neighbourhood of Kermanshah were killed and Injured .

Sirwan Mohammadi lost his life and
Ali Ahmadi has been injured . pic.twitter.com/j3hlWsYHHS

— Hengaw Organization for Human Rights (@Hengaw_English) March 18, 2021