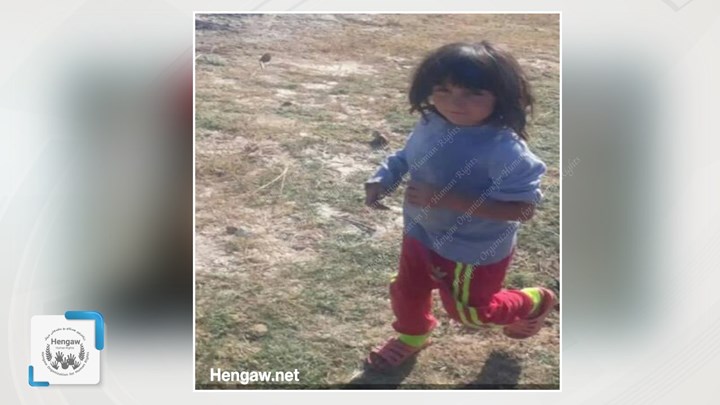 Hengaw: After Iranian police fired on a Kurdish family's car in Zanjan in Iran, an 8-year-old girl was killed and her sister seriously injured.
According to the report received by Hengaw Human Rights Organization, on January 19, 2022, Iranian police forces fired on a car in the province of Zanjan. During the armed attack, 8-year-old Mizgin Palangi, who was in the car with her family, was killed. Her 16-year-old sister Felek Palangi was also hit by a bullet and seriously injured. She is in medical care at a nearby hospital. The brother of the two girls and their mother were also in the car.
According to an informed source, Iranian police forces fired on the Kurdish family's car for no apparent reason.
The Kurdish family comes from the village of "Mala Hasan" in Mako, West Azerbaijan/ Urmia province. They were on their way to Tehran to visit relatives.