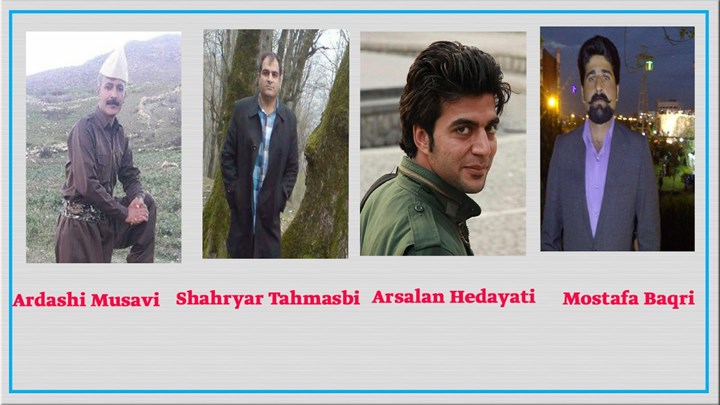 Hengaw: Four Kurdish cultural activists who were arrested by security forces in Kermanshah two years ago, have been sentenced to prison.

According to the Hengaw reports, four Kurdish cultural activists, included "Shahryar Tahmasebi", "Ardeshir Mousavi", "Mostafa Bagheri Ashna" and "Arsalan Hedayati", were each sentenced by the Iranian judiciary to nine months in prison.

On Saturday, May 23, Branch second of the Revolutionary Court in Kermanshah presided over by a judge "Shahrokh Moradi" issued a verdict against four Kurdish cultural activities on charges "propaganda against the regime" "forming a group to disrupt public order".

They were also acquitted of charges of "spreading lies and collaborating with Kurdish Parties."

On the other hand, one of the charges against these activists is the formation of a group to disrupt public order by forming the environmental group "Green Nishtman ", which has been operating legally for two years. And later, due to repeated pressure from the intelligence service on the governor, the environmental association's license was revoked.

The four Kurdish cultural activists were detained by the Revolutionary Intelligence Service on Thursday, 5 July 2018, and were released on bail after two months.

These Kurdish activities are Mostafa Bagheri Ashna from Asadabad, Hamedan, Shahriyar Tahmasebi, Ardeshir Mousavi from Kermanshah and Arsalan Hedayati from Qorveh.