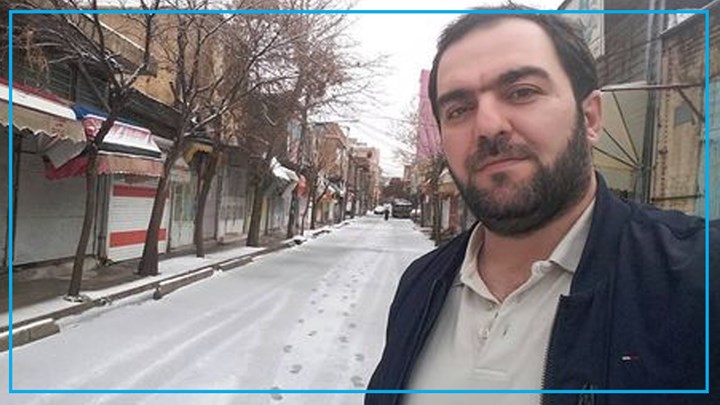 Hengaw : A Kurdish civil activist from Ilam province of Iranian Kurdistan who was sentenced to prison by the Iranian judiciary, has been detained to serve his sentence and transferred to the city's central prison.
According to a report received by Hengaw Human Rights Organization, a Kurdish civil activist from Ilam with identified "Mihrab Bakhti" has been detained in recent days and transferred to the central prison of this city to serve his sentence.
Mihrab Bakhti was tried by First Branch of the Iranian Islamic Revolutionary Court in Ilam on Saturday, May 16, 2020, and was sentenced to 16 months in prison for "insulting the supreme leader " and one year in prison for "propaganda against the regime." .
Finally, in the Court of Appeals, which was held on Saturday, September 19, 2020 , in Fifth Branch of the Court of Appeals in Ilam Province, his 16 months prison sentence was upheld and the one year imprisonment sentence for "propaganda against the regime " was reduced to 7 months . according to the law of aggregation of sentences, his 16 months imprisonment sentence is enforceable.