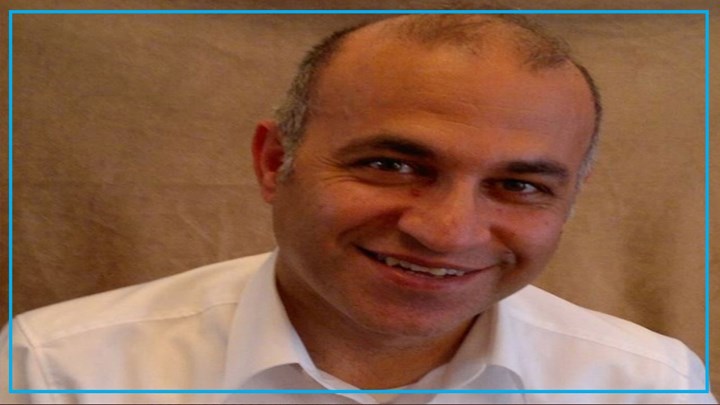 Hengaw : Kamran Ghaderi, a Kurdish citizen from Iranian Kurdistan with Austrian citizenship who is being held in Evin Prison in Tehran , on charges of espionage, has been contracted with Corona virus in this prison.
According to a report received by Hengaw Human Rights Organization, Kamran Ghaderi, from Oshnaviyeh district of West Azerbaijan (Urmia) province in Iranian Kurdistan is serving a 10-year sentence in Tehran's Evin Prison. .
Harika Ghaderi, Kamran Ghaderi's wife, tweeted that her husband's condition should be addressed and that he should have access to medical services. She also stated that Kamran Ghaderi had lost his sense of smell and that more than half of his cellmates have been infected .
Kamran Ghaderi was born in Oshnaviyeh and holds a PhD in Electronics engineering from the Technical University of Vienna, Austria, and is active in the field of IT (Information Technology) he is also the director of Avank Company in Vienna, Austria. He was detained by Iranian Intelligence agents and transferred to Ward 209 of Evin Prison after arriving in Iran at Tehran's Imam Khomeini Airport.
This dual citizen was sentenced by the Tehran's Iranian Islamic Revolutionary Court on Tuesday, October 18, 2016, along with four other citizens, Alireza Omidvar, Farhad Abdolsaleh, Siamik Namazi, and Mohammad Baqer Namazi, to 10 years in prison each on charges of spying for the United States.
Kamran Ghaderi was finally transferred to the general ward of Evin Prison on Monday, April 17, 2017, after 472 days of detention in solitary confinement in ward 209 which is managed by Islamic Iranian Revolutionary Guards and He has been held in this prison ever since.