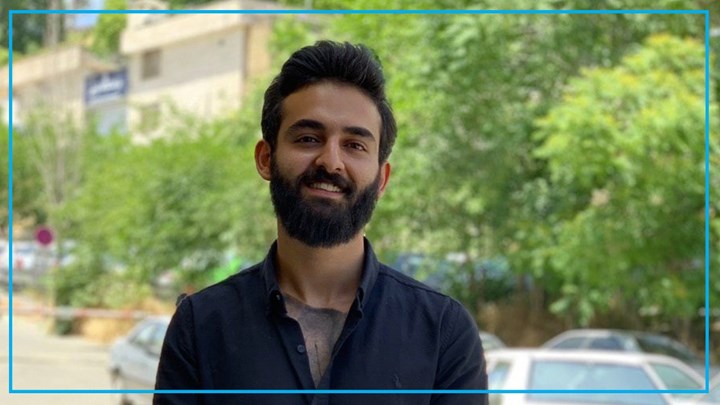 Hengaw: Saeed Eghbali, a Kurdish civil activist serving his sentence in Evin Central Prison of Tehran in Iran , has been prevented from being sent to medical centres despite his crucial physical condition by prison authorities .
According to a report received by Hengaw Human Rights Organization, Saeed Eghbali, a political prisoner from Kermanshah of Iranian Kurdistan who is serving a 5-year sentence in Evin Prison, has been prevented from receiving medical treatments despite 70 % of his right eardrum being ruptured and also infection.
According to an informed source, the authorities of Evin Prison prevented this Kurdish political prisoner from being sent to medical centers, while the prison's doctor has written 5 times that Saeed Eghbali's right ear should receive operation, otherwise He will lose his right ear's hearing completely.
Saeed Eghbali was beaten by one of the Iranian detention agents in 2018 and his right ear was damaged .
Saeed Eghbali, a civil activist and student from Kermanshah, was detained by Iranian security forces at his home on February1 , 2018 , and transferred to Ward number 2 of Evin Prison. Two months later, on April 11, 2018 , He was temporarily released on a bail of 100 million Tomans ($20000)
This Kurdish activist was sentenced to 6 years in prison on September 2019 by second Branch of the Revolutionary Court of Tehran, headed by Judge Mohammad Moghiseh, on charges of "congregate and collusion with intent to act against the security of the country", and 1 year on charges of "propaganda activities against the regime." which was upheld by third Branch of the Tehran Provincial Court of Appeals in March.
Saeed Eghbali was detained on Sunday, May 31 , after attending the Evin Court's Judgment Enforcement Unit, and was transferred to Evin Prison to serve his 3-year sentence.