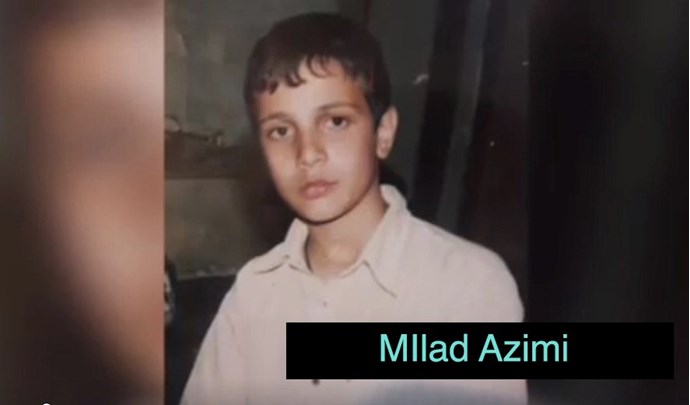 Hengaw: A teenager from Kermanshan (Kermanshah) who had killed his classmate in a quarrel in age of 16, is getting close to his execution.

On December 8, 2013, Milad Azimi from Kermanshah was arrested and sentenced to capital punishment on charge of murdering his classmate, based on the report of Hengaw Organisation for Human Rights and Hamdeli Newspaper.

Milad Azimi was 16 in the time and he declared in the court that he had been forced by the interrogator to confess the crime. The teen was sent to the criminal teenagers' center in Kermanshah untill age of 18 later was transferred to Dizel Abad prison. He is to be executed on December 4, based on the verdict.

On the other hand, the victim's family has accepted a deal on 550 million Tomans for their son's blood money. However, Milad's family is in need for 200 million Tomans to seal the deal.

"We have sold whatever we had and recieved 200 million Tomans on charity, yet, we still need 200 million Tomans. We ask everybody for help to stop the execution of our son", said Fariba Bakhshi, the convict's mother.

Athough Iran has joined the convention of children rights in which capital punishment and long-term sentences to underage convicts was unambiguously banned, yet,
in few countries Including Iran capital punishment verdict is still being issued to underage convicts.

Only in 2017, five underage convicts were hanged by Iran's regime, according to statistics.