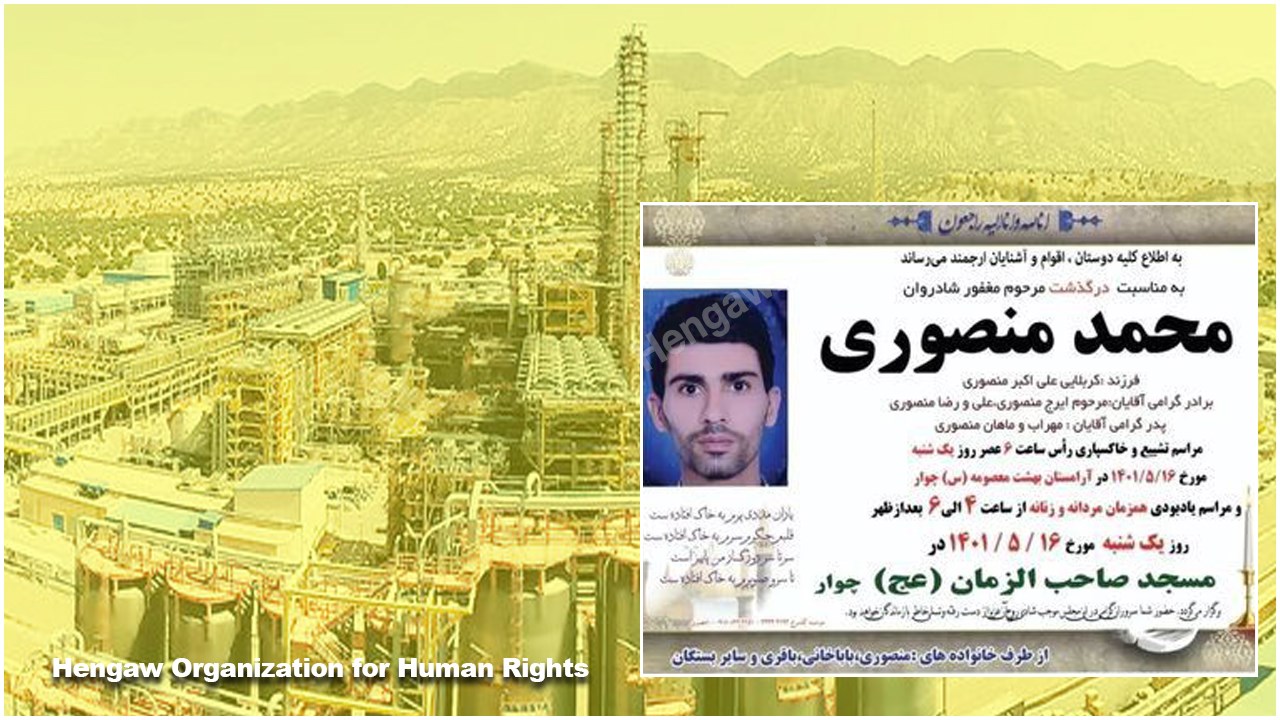 Hengaw: Monday, August 8, 2022
One of the fired petrochemical workers of Chavar city in Ilam province called Mohammad Mansuri, 32, committed suicide and ended his life due to livelihood problems.

According to the report received by Hengaw Human Rights Organization, Mohammad Mansuri hanged himself in his house on Sunday, August 7, 2022.

According to an informed source, Mohammad Mansuri was one of the daily workers of Chavar Petrochemical, who was fired by the officials of Chavar Petrochemical a few months ago after working for several years.

Hengaw has been informed that Mohammad Mansuri is from Ilam and has two children, two-year-old boys.