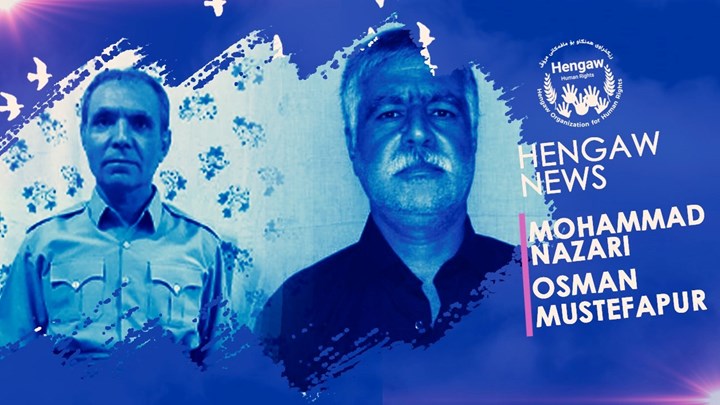 Hengaw: Iran releases two political prisoners after serving 30 years for allegedly cooperating with the Democratic Party of Iranian Kurdistan.

According to a report by Hengaw human rights organisation, Osman Mostafapour and Mohammad Nazari were released from the Urmia Central Prison on Thursday, 21st November 2019. Both prisoners have been in in jail for the past three decades for allegedly supporting the Democratic Party of Iranian Kurdistan (PDKI).

Political prisoner Osman Mostafapour, a Kurdish citizen from Piranshahr, West Azerbaijan province, has spent 28 years in prison. Mohammad Nazari, a citizen of Shahin Dej, who belongs to the Turkish-speaking minority of Azeris in Iran, has spent 25 years behind bars.

Hengaw had been previously informed that the two political prisoners will be granted amnesty by Iran's supreme leader Khamenei.

The two political prisoners were not given any leave, during their time in prison and were not allowed to attend funerals of close family members, even though this right applies to every prisoner.

Osman Mostafapour, 53, was arrested on 14 July 1991, following clashes between IRGC forces of the Islamic Republic and Peshmerga forces of the PDKI in Targur region. He was sentenced to death by the Urmia Revolutionary Court, the following winter. In 2000, his death sentence was commuted to 10 years in prison. But few months later, he was sentenced to a further 25 years in prison, for membership of the PDKI, increasing his sentence to 35 years.

Mohammad Nazari was first sentenced to death in 1994 at the age of 23 for membership of the PDKI by the Islamic Revolutionary Court in Urmia, but later his sentence changed to a life sentence.