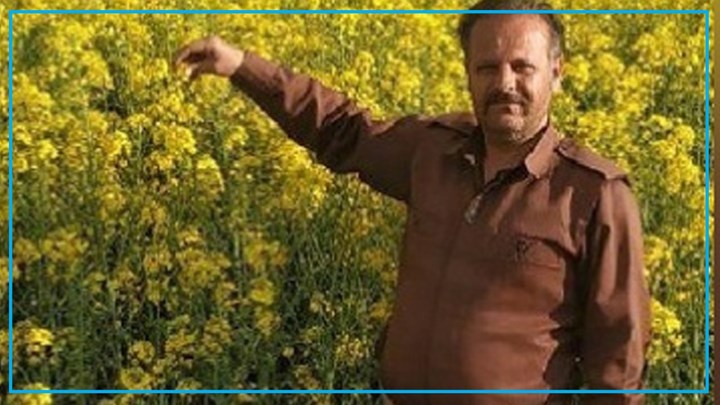 Hangaw: A civil activist from Dehgolan district of Kurdistan province in Iranian Kurdistan who was sentenced to prison by the judiciary of the Islamic Republic of Iran in June 2020, has been detained to serve his sentence.
According to a report received by Henagw Human Rights Organization, on Saturday, November 21, 2020, Saber Ghaderi, a Kurdish civil and environmental activist from Dehgolan, was detained to serve his 28-month sentence and transferred to Sanandaj Central Prison.
Saber Ghaderi, 44-year-old, was detained by Iranian Intelligence Service in Dehgolan of Kurdistan Province on Monday, December 9, 2019, and was released after three months after on a 200 million Toman ($8000) bail.
This activist was finally tried in June 2020 by first Branch of Sanandaj Revolutionary Court, headed by Judge Saeedi and sentenced to 5 years in prison on charges of "membership in the Free Life Party of Kurdistan (PJAK)" and 1 years on charges of "propaganda against the regime".
The hearing of Saber Ghaderi in Court of Appeals was held on Wednesday, September 2, 2020 , headed by Judge Tayari, and his sentence was reduced to 28 months and 8 months, respectively, which according to the Law on the Accumulation of Sentences, the 28 months sentence is applicable .
Saber Ghaderi is a member of the environmental organization "Sheyda of Laylakh Green society " and the socio-cultural association of "Nozhin".