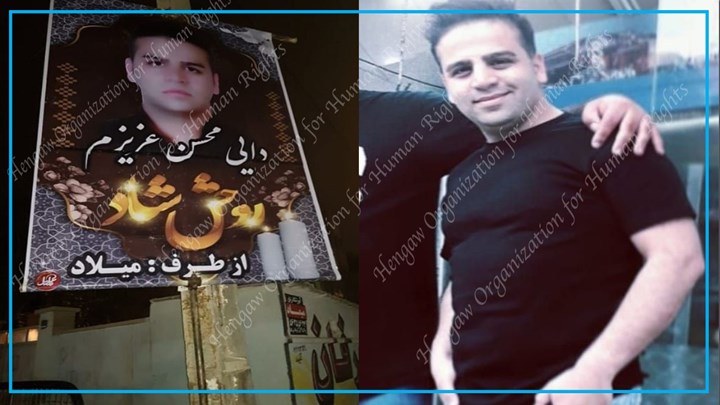 Hengaw: In the protest against the government in Islamshahr, a part of Tehran, a citizen has been killed by direct firing by the government forces. Based on Hengave's investigation, the killed man was Kurdish but has been living in Tehran.

According to the reports received by Hengave, Human Rights Organizations, during the protests on Sunday, November 17th, 2019, Iranian armed forces opened fire on the protesters and killed a citizen in a neighborhood called 20 meteri, that is placed on Khomeini Street in Islamshahr.

Based on Hengav's researches it has been revealed that this citizen, identified as "Mohsen Jafarpanah", 31-years-old, was a Kurdish man from a city called Bijar who has been living in Tehran.

A source close to Mr Jaafarpanah's family confirmed the news, saying that his body has not been delivered to his family so far. Mohsen Jafarpanah, 31 years old, was married and father of two young children.

Furthermore, on Saturday, a fifty-years-old woman from Saqqez, identified as "Mina Sheikhi", was killed in the Tehran's protests by direct shooting of the armed forces.