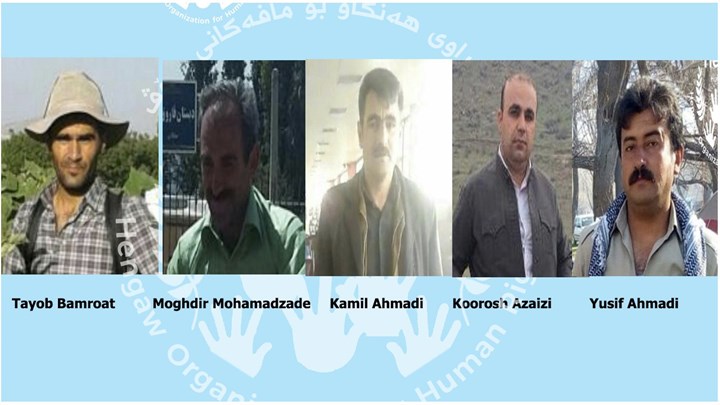 HENGAW — Seven Kurdish men from Shno (Oshnavieh) have been sentenced to four years imprisonment each by Iranian judicial authorities over alleged cooperation with a Kurdish opposition party.

According to the information obtained by HENGAW, Kurosh Azizi, Abubakr Minapak, Mohammad Amin Qazi, and Maghdid Mohammadzadeh, were charged with complicity with Iranian Kurdistan Democratic Party.

Each of the Kurdish citizens were given four years imprisonment.

They were first arrested last summer, but later released on bail.