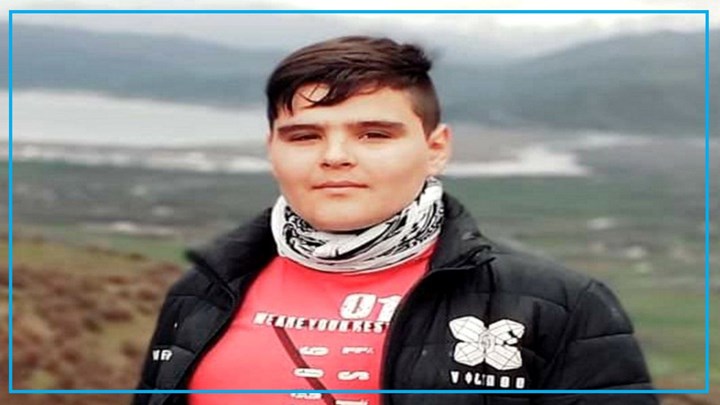 Hengaw: A teenager from Marivan district of Kurdistan Province , who was detained by the intelligence services of the Islamic Republic of Iran in late October 2020, has been temporarily released on a bail from prison.
According to a report received by Hengaw Human Rights Organization, on Wednesday, November 18, 2020, Sina Nikpey , a 16-year-old teenager from the village of Ney of Marivan, who was detained for three weeks has been temporarily released on a 100 Million Toman ( $4000) bail until the trial .
On Tuesday, October 27, IRGC intelligence forces arrested this 16-year-old boy in Marivan, , and transferred him to Sanandaj. According to an informed source, this teenager was deprived of the right to visit his family and access to a lawyer at the time of his detention .
Sina's father, Kamran Nikpey, previously told Hengaw : "We were working in our garden on Tuesday when someone called me and said that they were calling from Marivan Education Organisation and that Sina's education papers were incomplete . They stated that if we don't complete them today , His papers will not be sent to Tehran along with other students' papers therefore he will be dropped out of school."
He further stated that Sina went to the Marivan Education Organisation office with his friend's motorcycle and was detained by the IRGC intelligence forces and transferred to Sanandaj.
Sources said that Sina Nikpey has been detained on charges of collaborating with a Kurdish opposition party.