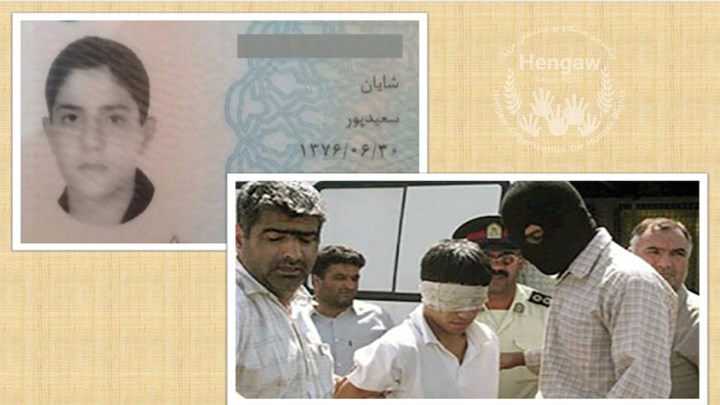 Hengaw: Iran's judiciary sentenced a minor from Saqez who had committed a crime to capital punishment.

On Tuesday, October 23, Sna's (Sanandaj) first branch criminal court sentenced Shayan Saeedpour son of Salah from Saqez to capital punishment, according to the report of Hengaw Organisation for Human Rights.

The verdict was issued on the charge of attempted murder by judge Vafaiian.

In August 16, 2015, Shayan Saeedpour who was under 18 at that time murdered Soleiman Azadi from Saqez and he has been in jail since then.

"Not only he was a minor, but also there are documents that prove Shayan Saeedpour had been receiving psychiatric treatment before committing the crime and had committed suicide several times before, based on Herana's report.

Shayan Saeedpour was born on Sempteber 21,1997.

Even though, Iran's regime joined child right convention 25 years ago in which minor's execution is considered illegal, in 2017 at least 4 minors were executed. In 2018, so far, a few teens have been executed and sentenced to capital punishment.