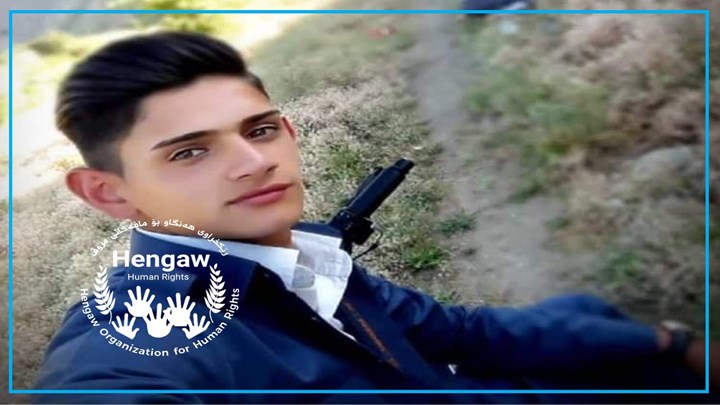 HENGAW — During heavy clashes between Iran's Islamic Revolutionary Guards Corps (IRGC) and the Peshmerga forces of the Kurdistan Democratic Party of Iran, a young civilian was severely injured before being detained by the Iranian forces.

The armed conflict erupted early morning on Wednesday at a border village of Sardasht district of Western Azarbaijan.

According to the information obtained by Hengaw Organization for Human Rights, Mehran Ahmadian, 18, from the village of Qale Rash, suffered serious injuries in his hand.
However, he has been taken under detention of the IRGC in Urmia.

Hengaw Organization for Human Rights calls on all international organizations to join its plight for the immediate release of Mehran Ahmadian and provide him with every medical treatments required.

According to the photographs received by Hengaw, IRGC forces at 03:00 am (Tehran time) opened fire RPGs at an unfinished building in Qala Rash village before the clash broke out.

At least two members of the Iranian Kurdish opposition party (Ibrahim Aziznezhad; Ali Bayazidpour) were killed during the confrontations with IRGC.