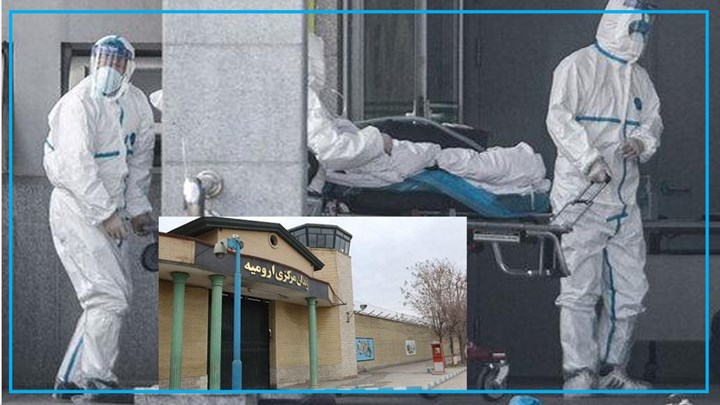 Hengaw: One of the prisoners held at the Urmia Central Prison, who was suspected of having corona virus, lost his life.
According to a report by Hengaw Human Rights Organization, on Tuesday, March 25, a prisoner detained in Ward 14 of Urmia Central Prison, under the name "Hossein Javadi" who has been prisoned for 18 years, passed away because of a lack of Medical treatment and suspicion of coronavirus.
According to an informed source, the corpse of the prisoner was completely isolated by medical staff and taken outside the prison and no prison officials were ever approached.
A prisoner in Urmia prison confirmed the news to Hengaw, saying that his associates said that the prisoner had symptoms of coronavirus. However, prison officials said the prisoner died of a cardiac arrest.
More than 400 prisoners are being held in Ward 14 of Urmia Prison and Hengaw announced that in late March a person under the name "Arash Moradipour", a suspected prisoner of coronavirus , had been transferred to the outside the prison.
Hengaw had previously reported on the irresponsibility of the judicial authorities and the Urmia Prison in dealing with the medical requirements and the epidemical condition of coronavirus in this prison.
According to recorded statistics at Hengaw Human Rights statistics center, at least 15 prisoners with the coronavirus diagnosis have been transferred from the prison to the outside of prison during the last 20 days. Among these one of them has lost his life.