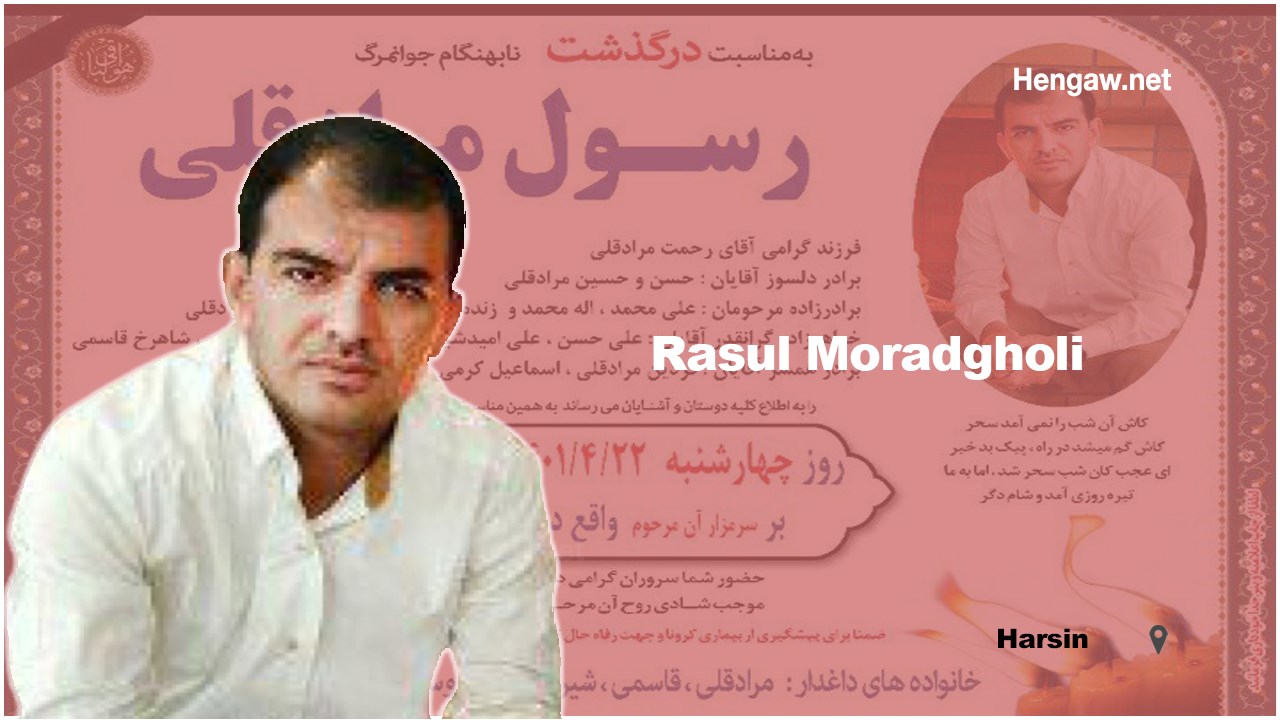 Hengaw: Friday, July 15, 2022
The death sentence of a citizen from Harsin in Kermanshah Province (Kermashan) with the identity of Rasul Morad Gholi was executed on Tuesday, July 12, 2022, in the central prison of Sari, the capital of Mazandaran province.

According to a report received by Hengaw, Rasul Morad Gholi from Sarmaj village of Harsin was arrested three years ago in Sari on charges of drug-related crimes and was sentenced to death by the judicial system of the Islamic Republic of Iran.
It should be noted that the executed prisoner was the brother of Hassan Morad Gholi, a former member of the Kermanshah City Council.
Also, the death sentence of two citizens from Kuhdasht called Farzad Geravand and Mohammad Hatami was carried out in the central penitentiary of Karaj city yesterday.