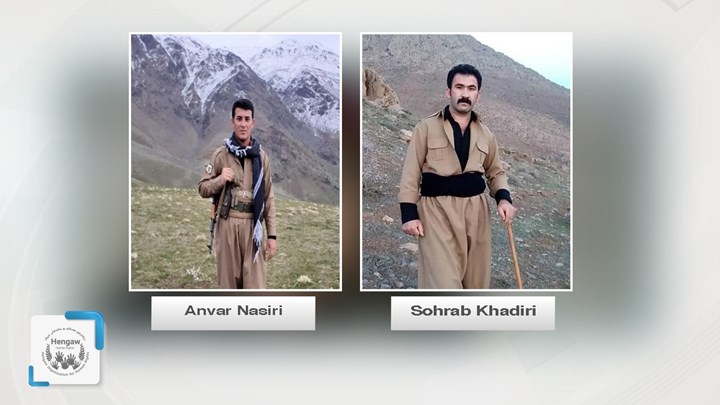 Hengaw : The Kurdistan Democratic Party- Iran (KDP-I ) has confirmed the deaths of two of its members in a clash between its forces and Islamic Revolutionary Guards Corps ( IRGC) forces .
According to a statement posted on KDP-I Facebook page by the Kurdistan Peshmerga Command, the party's forces clashed with the Iranian Armed Forces on the Mahabad-Bukan road and one of the Peshmargas named Anwar Nasiri and also a member of the secret organization of this party ( "City Peshmerga" ) identified as "Sohrab Khediri", both residents of Mahabad have lost their lives.
The statement added that several members of the Islamic Revolutionary Guards Corps had been killed in the clashes and that other peshmergas had fled the scene.
Hengaw reported last night that two clashes took place, in which three members of the Iranian Intelligence ministry and two members of the Islamoc Revolutionary Guards Corps forces were killed. Hengaw also reported that a member of the Kurdish party was taken prisoner after being wounded, which was not mentioned in the KDP-I's statement.
According to a report published by Hengaw, the clashes took place at around 11 pm on Wednesday, May 19, 2021, on the Mahabad-Bukan highway near the village of Qarblagh.