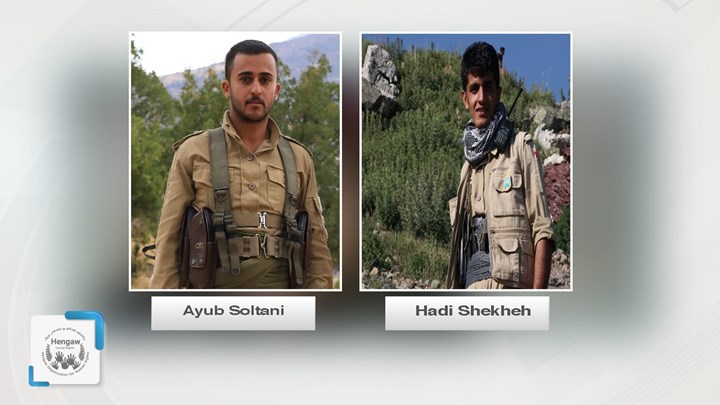 Hengaw : The Kurdistan Democratic Party of Iran (PDKI) has confirmed the deaths of two of its members in a clash with the Islamic Revolutionary Guards Corps forces in Piranshahr district of West Azerbaijan (Urmia) province in Iranian Kurdistan.
According to a statement posted on the Democratic Party of Kurdistan's Facebook page, two members of the party named "Hadi Sheikha" and "Ayub Soltani" were killed by the Iranian Forces near the village of " Linken" on Piranshahr-Mahabad Road.
Hengaw had previously reported that on the evening of Saturday, May 29, 2021, Islamic Revolutionary Guards Corps forces opened fire on a Toyota car near the village of "Lik Ben" in Piranshahr, killing two occupants of the car, who are said to be members of one of the Kurdish parties. and as a result of the shootings they were killed.
It was also reported that the driver of the car was injured and detained by Islamoc Revolutionary Guards Corps forces.
According to local sources dozens of military vehicles have been deployed to Piranshahr from Mahabad by Islamic Revolutionary Guards Corps and drones have been patrolling the area during the day.