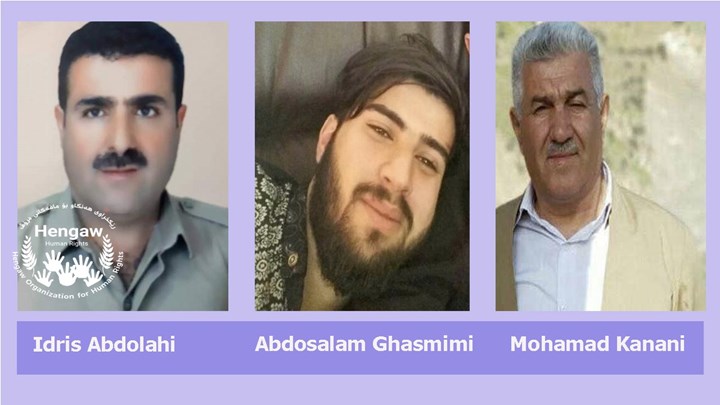 Hengaw: Last months, three Kurdish citizens in Sna(Sanandaj), Piranshahr and Sardasht were arrested by Iran's security forces and there is still no news about their whereabouts.

Last months, Edris Abdollahi 42 years old from Sardasht was arrested by the intelligence forces and his famliy's efforts to know his whereabouts have been in vain so far, according to report of Hengaw Organisation for Human Rights.

Edris Abdollahi son of Ahmad is married and has three children. He is from Diwalan village and lives in Sardasht.

Yet, on October 16, Mohammad Amin Kanani from Takhteh village, Sna(Sanandaj) after being summoned to the intelligence office of the city was arrested.

In another case, last month, Abdolsalam Qasemi 22 years old from Piranshahr was arrested by the intelligence forces of the city on the charges of cooperating with Kurdish opposition parties in Iran.

Abdolsalam Qasemi was transferred to Urmia Revolutionary Guards' intelligence lockup.