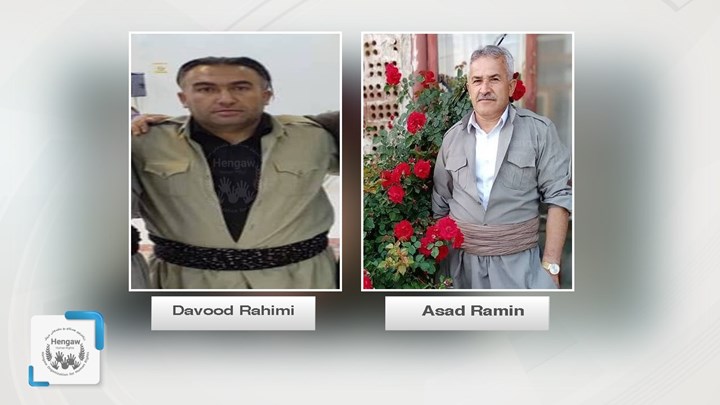 Hengaw: Two Kurdish citizens, whom were arrested alongside three others earlier in April in Naqadeh, died under torture in an Iranian prison in Urmia, West Azarbaijan province.
According to the reports received by Hengaw Organization for Human Rights, Asaad Ramin and Dawood Rahimi, were tortured to death by the intelligence service of the Islamic Revolutionary Guards Corps (IRGC).
Dawood Rahimi was the brother-in-law of Asaad Ramin.
Hengaw had previously reported that the two Kurdish citizens were injured after their vehicle had come under fire by the IRGC's intelligence service during their detention.
While sustaining injuries, Ramin and Rahimi were taken under detention and denied access to medical treatment and legal rights of a prisoner.
Hengaw has learned that families of the victims were summoned to the IRGC's Intelligence Service office at 11:30 in Naqadeh, where they were told that the Ramin and Rahimi were members of the Kurdistan Democratic Party of Iran, a Kurdish opposition group whose bases are located outside the country. The families were told to visit the office later today at 14:00 local time.
A family member of Rahimi previously told Hengaw that the security forces had informed them that Rahimi was hospitalized in the Intensive Care Unit of a hospital, without revealing the exact location.
On 1st September 2021, Iranian Intelligence Service forces opened fire at Asaad Ramin's vehicle while already preparing an ambulance at the site near Qarna village.
Ramin's son and nephew, Ramin Ramin and Sardar Ramin, were taken under detention on the same day. They have recently been released after concluding intensive interrogations.