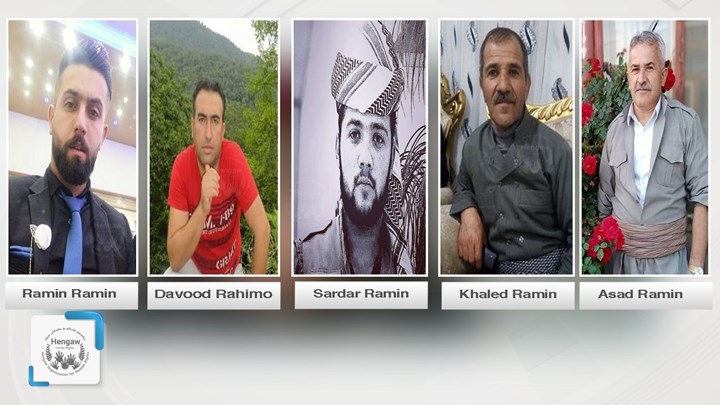 Hengaw: Following the wave of arrests of Kurdish citizens, at least five Kurdish citizens were arrested by security forces in the city of Naqadeh.
According to a report received by Hengaw Human Rights Organization, on Wednesday, September 1, 2021, IRGC intelligence forces arrested at least five citizens in Naqadeh, namely Asad Ramin, Khaled Ramin (Assad's brother), Ramin Ramin (Assad's son) and Sardar Ramin. (Khalid's son) from Qarna village and Davood Rahimi from Chaql Mustafa village have been arrested.
According to the same source, the arrest of the five citizens was accompanied by violence without the presentation of any judicial documents, and they were transferred to an unknown location after their arrest.
As of press time, the reason or reasons for the arrest of the five citizens are unknown, as are the charges against them by the security services.
According to statistics recorded by the Statistics and Documentation Center of the Human Rights Organization, at least 46 Kurdish citizens were detained by the security services of the Islamic Republic of Iran last month (August).