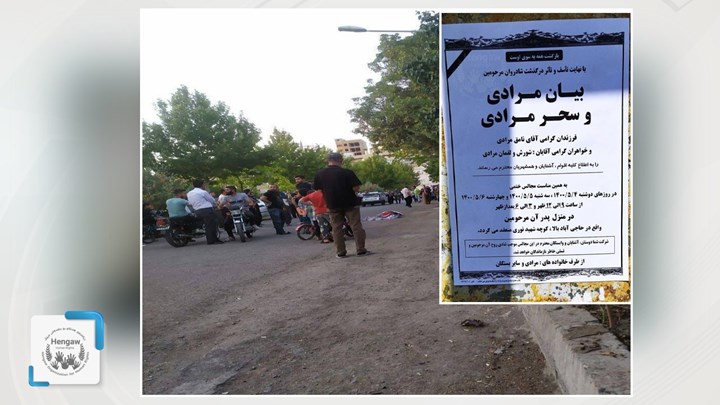 Hengaw: Two sisters from Sanandaj were killed by the wife of one of them due to family issues.
According to a report received by the Hengaw Human Rights Organization, on the evening of Sunday, July 25, 2021, in one of the parks of the Hajiabad neighborhood in Sanandaj, two sisters named "Bayan Moradi" and "Sahar Moradi" were killed by Bayan's wife with guns. his name is Ismail.
According to an informed source, Bayan Moradi had been at loggerheads with his wife for several months and had returned to his father's house. On the day of the incident, Ismail, after a verbal altercation with Bayan, first he killed Sahar and then Bayan and fled.
According to Hengaw sources, after a verbal conflict between Ismail and Bayan, Sahar mediated between them, and Ismail took the gun in his car and killed Sahar
Bayan Moradi is the mother of two children and Sahar Moradi is the mother of one child.
So far, by the publication of this news, The killer has not been arrested by police.