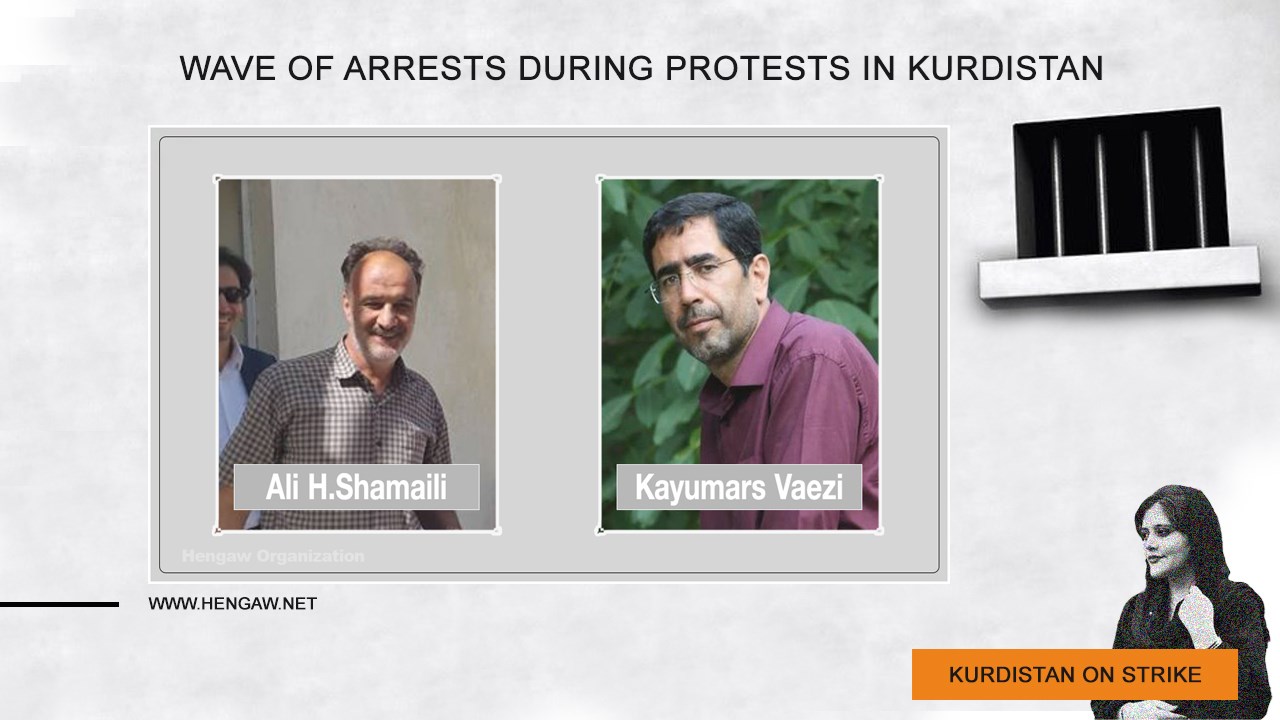 Hengaw: Sunday, October 9, 2022

Security forces detained Ali Hossein Shamaili and Kayomars Vaezi, two Kurdish teachers from Sonqor in the province of Kermanshah, and took them to an unknown location.

The security forces raided the residences of Ali Hossein Shamaili and Kiyomarth Vaezi, teachers in Sonqor, on Sunday, October 9, 2022, according to a report received by Hengaw Organization for Human Rights, without producing any legal papers. They were taken into custody.

Hengaw has been informed that Kayomars Vaezi is a media activist and the manager of "Amroz Gharb" Telegram channel, who has been summoned and threatened several times by the Sonqor Intelligence Department.

It should be mentioned, that after the start of the protests against the state murder of Zhina Amini dozens of Kurdish teachers have been arrested by the security authorities