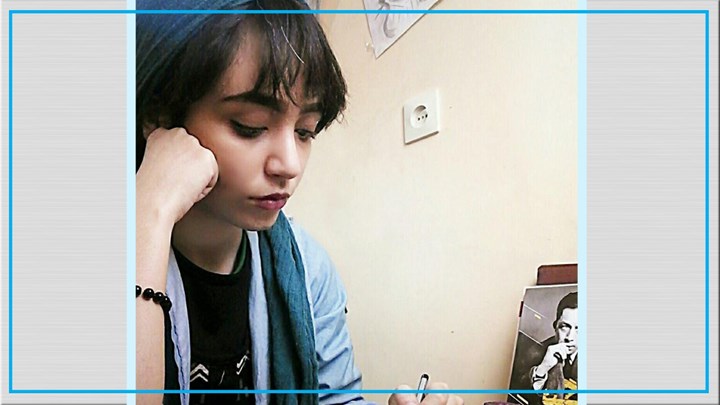 Hengaw: A young poet from Doroud district of Lorestan Province, who had previously been sentenced to prison, has been arrested to serve her imprisonment sentence.
Hengaw Organization for Human Rights has learned that, on Wednesday, September 23, 2020, Mina Rad, a 25-year-old poet from Doroud, Lorestan Province, introduced herself to Qarchak prison in Varamin to serve her imprisonment sentence.
Mina Rad was previously arrested on October 6, 2018 by Doroud Intelligence due to taking part in protest rallies. She was later released temporarily after three days.
The young poet and author has been sentenced to 2 months imprisonment and 8 months suspended imprisonment for "propaganda against the regime" charge on January 3, 2020, by the Culture and Media Court. The sentence was re-confirmed once more in the Court of Appeal on August 22, 2020.