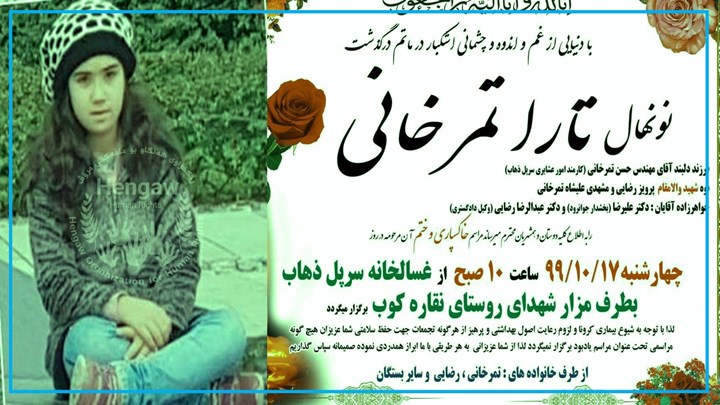 Hengaw : During the first week of 2021, at least 3 teenagers under the age of 18 ended their lives in cities of Sarpolzahab, Diwandara and Saqqez of Iranian Kurdistan.
According to a report received by Hengaw Human Rights Organization, on Tuesday, January 5, 2021, a 13-year-old girl from Sarpolzahab district of Kermanshah province in Iranian Kurdistan identified as "Tara Tamarkhani", hanged herself at her father's house for unknown reasons and ended her life. .
On the other hand, on Wednesday, January 6, a 16-year-old teenager from Saqez district of Kurdistan province , identified as "Aras Mohammad Amini", hanged himself and ended his life due to family disputes .
Also Last Friday, a 14-year-old girl from Diwandara district of Kurdistan Province identified as "Havin", hanged herself and ended her life due to family disputes.