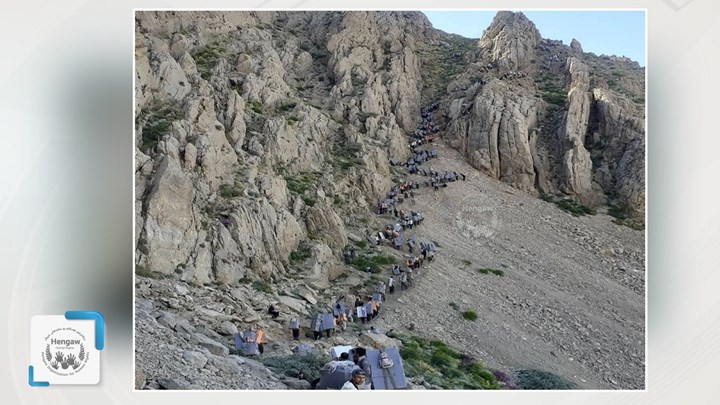 Hengaw: At least 19 Kolbars and local Kurdish tradesmen known as "Kasibkar" were killed and injured on the borders of Kurdistan during June 2021.
According to statistics recorded by the Statistics and Data Documentation Center of Hengaw Human Rights Organization, during June 2021, at least 19 Kolbars and tradesmen were killed and wounded on the borders of Kurdistan, 89.5% of whom were directly shot by the Iranian, Turkish, and Iraqi Armed Forces.
According to the report, 8 Kolbars and tradesmen lost their lives and 11 were injured.
Two of the injured ones were shot by the Turkish and Iraqi Armed Forces.
The highest number of victims was recorded in Kurdistan province with 10 cases, in which four Kolbars were killed.
Cause of death or injury:
Direct fire: 17 cases (7 killed and 10 wounded) equivalent to 89.5% of the total cases.
Natural disasters: 2 cases (2 injured) equal to 11.5% of the total cases.
Separation of victims by provinces:
West Azerbaijan Province (Urmia): 2 cases (2 killed).
Kurdistan Province (Sanandaj): 10 cases (4 killed and 6 injured).
Kermanshah province: 7 cases (2 killed and 5 wounded).