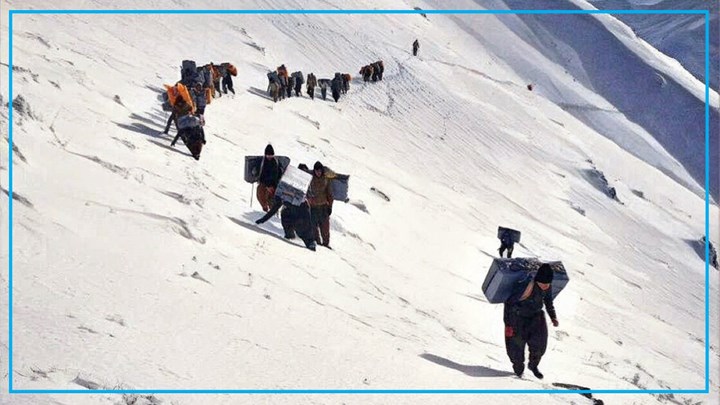 Hengaw: 19 Kolbers killed and injured in Kurdistan borders in January of 2020.
According to recorded statistics in Hengaw Human Rights Organization, in January of 2020 at least 19 Kolbers have been killed and injured in the borders of Kurdistan and 95 percent of them targeted by direct volley of Iranian forces. Based on this report 3 Kolbers have been killed and 16 of them injured.
In this relation, 18 Kolbers have been targeted by direct firing (95 percent) and one of them injured by natural disaster (5 percent).
List of the wounded and the killed Kolbers based on provinces:
West Azerbaijan (Urumia) province: 16 cases include 2 killed and 14 injured Kolbars.
Kurdistan province (Sanandaj):1 case, includes an injured Kolber.
Kermanshah province: 2 cases which include 1 killed and 1 injured Kolbars.