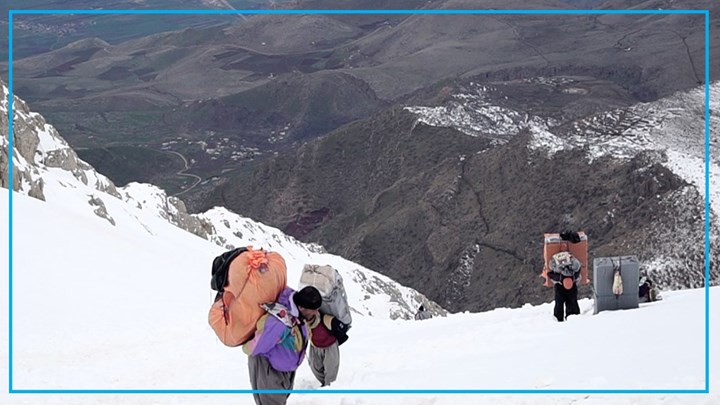 Hengaw : 2 Kolbars were injuries by direct shootings from Iranian border guards while crossing the borders of Nosud region of Paveh district in Kermanshah province, Iranian Kurdistan .
According to a report received by Hengaw Human Rights Organization, on Tuesday, December 8, 2020, the border guards of the Islamic Republic of Iran opened fire on a group of Kolbars on borders of Nosud and injured one.
Hengaw correspondent identified this Kolbar as Amir Elahi from Salas Babajani district of Kermashah province , who was severely injured in his leg.
Also on Saturday, December 6, an other from Javanroud district , identified as Omid Ahmadi, was targeted and injured by Iranian border guards on borders of Nosud .