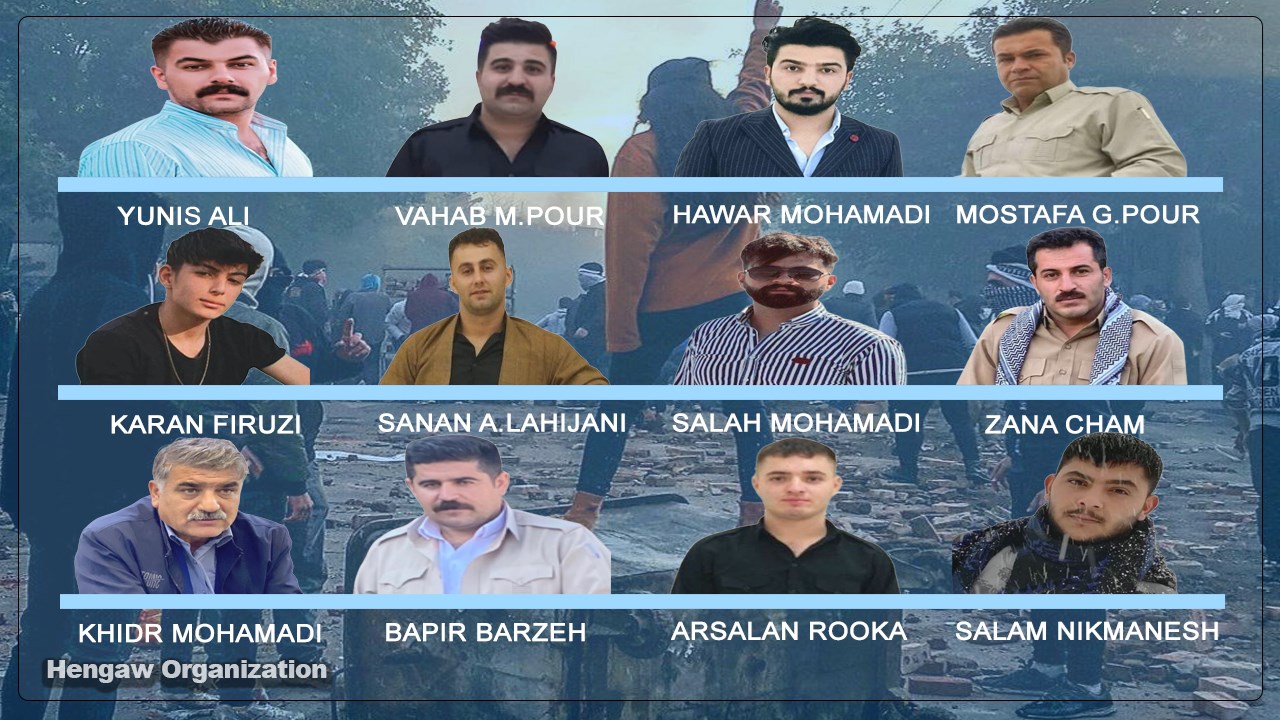 Hengaw: November 26, 2022
A youngster named Karan Firouzi, a civil activist, and 10 other citizens were abducted by Iranian government forces stationed in Piranshahr over the course of three days.
According to the report received by the Hengaw Organization for Human Rights, on Tuesday, November 22, 2022, the IRI forces in Piranshahr kidnapped Karan Firouzi, 14 years old, and each of Bapir Barzeh, Salam Nikmanesh, Vahab Mohammadpour, and Sanan Abubaker Lahijani.
Also on Wednesday, November 23, Zana Cham, Hawar Mohammadi, and Salah Mohammadi were kidnapped by government forces in Piranshahr.
On the same day, Mustafa Ghanipour, a resident of "Kune Khan" in Piranshahr, was also kidnapped by those forces.
Later, Khidir Mohammadi, a civil activist from Piranshahr and father of Havar Mohammadi, was called to the Intelligence Department for visiting his son and was immediately arrested.
On Thursday, November 24, Yunis Ali from the village of Qalateh Rash and Arslan Rokeh from the village of Shin Abad were kidnapped by government forces.
So far, there is no accurate information about the condition of these citizens or their whereabouts.