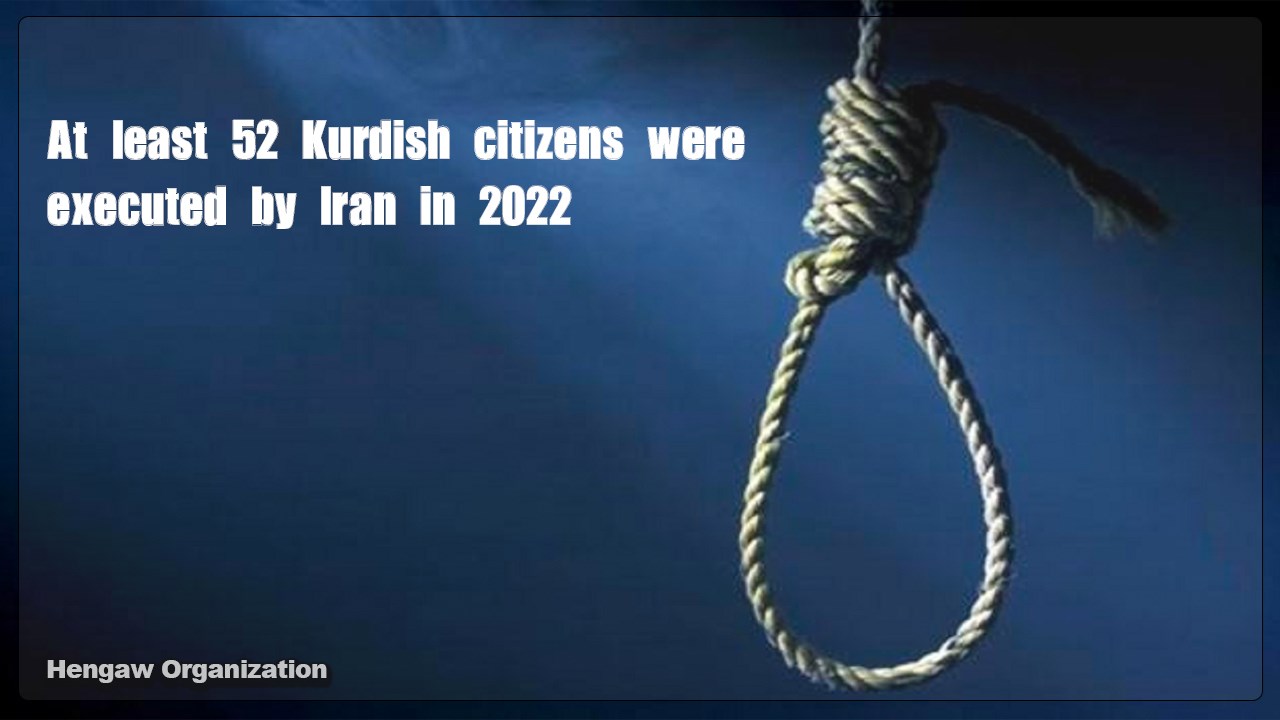 Hengaw: Saturday, January 21, 2023
According to the statistics and documents of Hengaw, at least 52 Kurdish citizens were executed in Iranian prisons in Kurdistan and other cities of Iran in 2022, of whom the identities of 51 people have been verified by Hengaw. This statistic has increased by 4 cases, or 8%, compared to the previous year.
It is worth mentioning that in 2022, a Kurdish political prisoner named Firoz Musilo from Qatur was executed, while all the standards of a fair trial and the minimum internal standards of the Islamic Republic were denied. According to the available documents, the Iranian security agencies even prevented his case from being sent to the Supreme Court by exerting pressure, and finally, the decision was implemented.
In 2022, two women named Faranak Beheshti and Soheila Abedi, who were previously sentenced to death for premeditated murder, were hanged in Urmia and Sanandaj prisons.
Disaggregated statistics according to the charges against the executed citizens:
Political: 1 case equals 2% of total cases.
Premeditated murder: 34 cases, equal to 65% of total cases.
Drug-related crimes: 15 cases, equal to 29% of total cases.
Armed robbery: 2 cases, equal to 4% of total cases.

According to the documents collected by Hengaw's legal team, the highest number of executions was in Urmia and Khorramabad prisons, with 9 cases each.
Also, 8 cases were recorded in the central prisons of Ilam and Karaj, 6 cases in Kermanshah, 5 cases in Arak, 4 cases in Sanandaj, and one case each in Aliguderz, Miandoab, and Yazd prisons.
According to the usual practice of the judicial system and the security institutions of the Islamic Republic of Iran in concealing the actual number of executed citizens, only five of the total 52 cases have been officially announced.