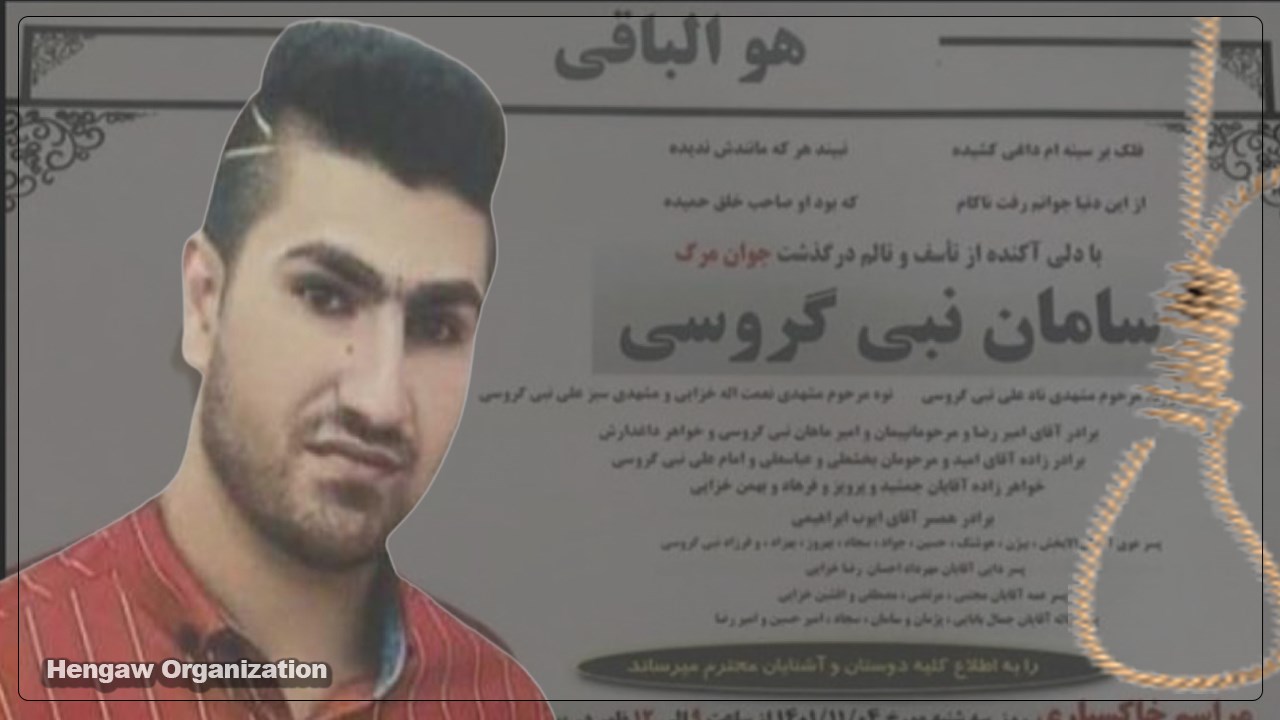 Hengaw: January 24, 2023
The death sentence of a Kurdish prisoner named Saman Nabi Groosi from Kangavar, who was previously sentenced to death for drug-related charges, was executed in Karaj Central Prison.
According to the report received by Hengaw Organization for Human Rights, at dawn on Monday, January 23, 2023, the death sentence of Saman Nabi Groosi, 30 years old and a resident of Karaj's "Cheharbagh" neighborhood, was executed in the central prison of this city.
According to an informed source, this citizen from Kangavar, Kermanshah, was arrested two years ago on drug-related charges and was later sentenced to death by the judicial system of the Islamic Republic of Iran.
Until the time of this writing, the news of the execution of this prisoner had not been announced in the government media or the media related to the judiciary.
Based on the statistics registered in the Statistics and Documents Center of the Hengaw Organization for Human Rights, in the last three weeks, at least eight Kurdish citizens have been executed in Karaj prisons.