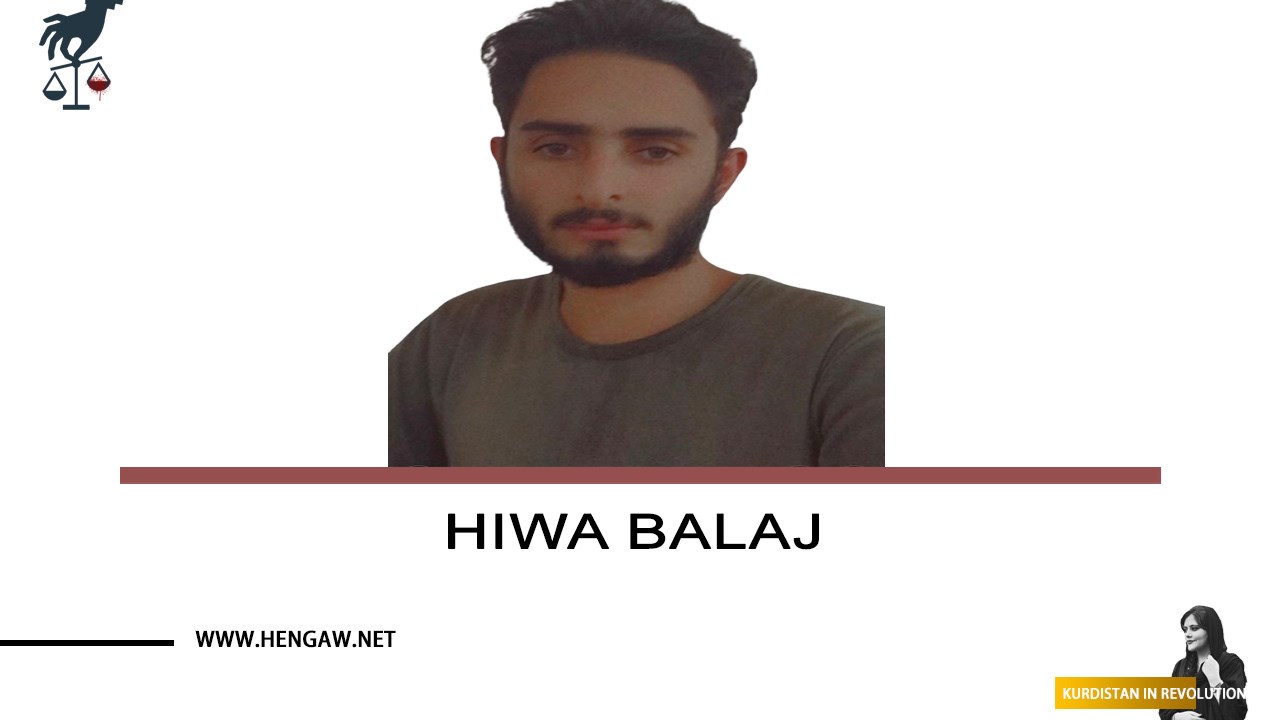 Hengaw: February 1, 2023
Hiwa Balaj, from Bukan and a student at the Islamic Azad University Urmia Branch, who was previously arrested by Iranian government forces, was transferred to prison to execute the sentence of 1 year and 6 months.
According to the report received by the Hengaw Organization for Human Rights, on Wednesday, February 1, 2023, Hiwa Balaj, 21 years old and a student of veterinary medicine at Urmia Azad University, was transferred to Bukan prison to execute the sentence of 18 months of imprisonment issued by the Bukan Criminal Court.
This student has been sentenced to one year and six months of imprisonment by Branch 101 of the Bukan Revolutionary Court for the charges of "propaganda against the system" and "disruption of public order and peace."
Hiwa Blaj was kidnapped on Tuesday, September 27, 2022, by the forces of the Intelligence Department on one of the streets of Bukan.
After a period of interrogation at the Bukan Intelligence Department, this student was finally released on Wednesday, October 12, 2022, with a bail of 200 million tomans until the completion of the proceedings.
It should be mentioned that Hiwa Balaj was denied access to a lawyer during his detention and court session.