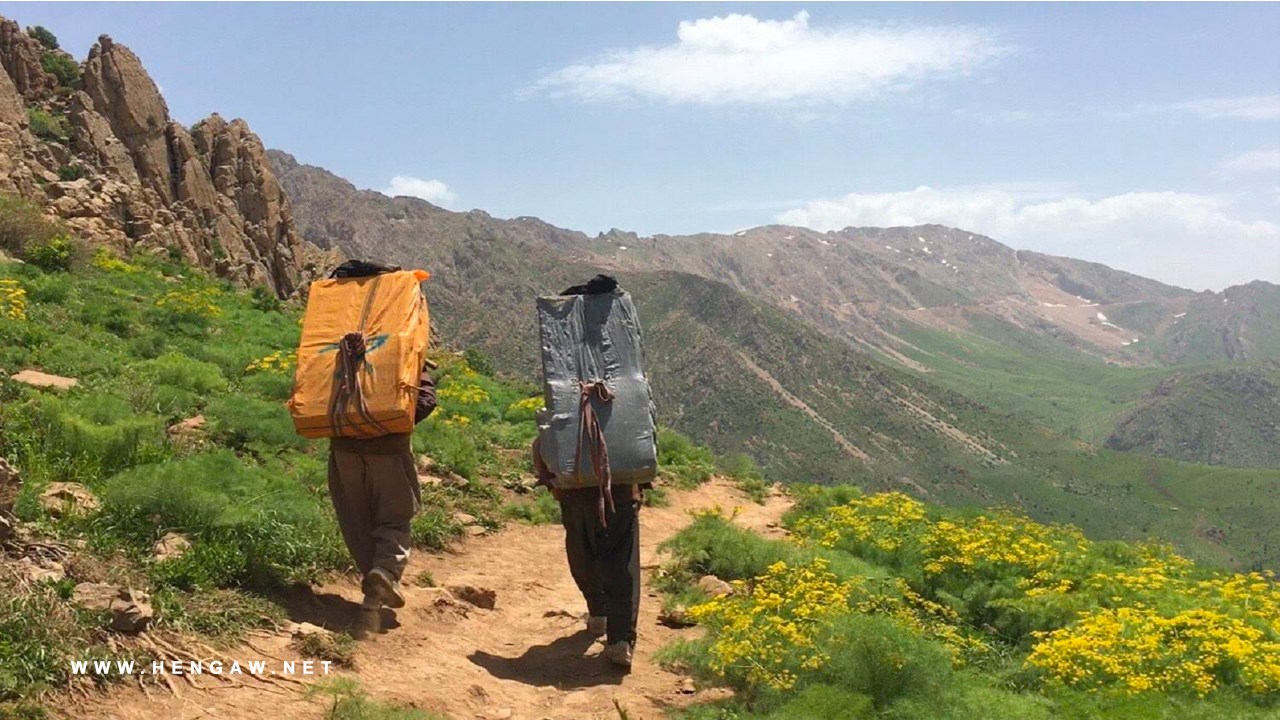 Hengaw: Wednesday, March 23, 2023
Hossein Khandani, a Kolbar from Mariwan city, was seriously injured by a bullet fired by members of the Iranian Border Regiment "Hengejallah" in Baneh county.
Hengaw Organization for Human Rights received reports that on March 22, a Kolber called Hossein Khandani from the city of Mariwan was shot by "HengeJalleh" border patrol directly from the Iranian border and suffered serious injuries.
Hossein Khandani was admitted to Salahuddin Ayoubi Baneh Hospital with injuries to his head and leg caused by the incident.
The Statistics and Documents Center of the Hengaw Organization for Human Rights has recorded that in the year 2022, at least 262 Kurdish individuals engaged in cross-border trading (Kolbar) were killed or injured; 44 of them were killed and 218 were injured.