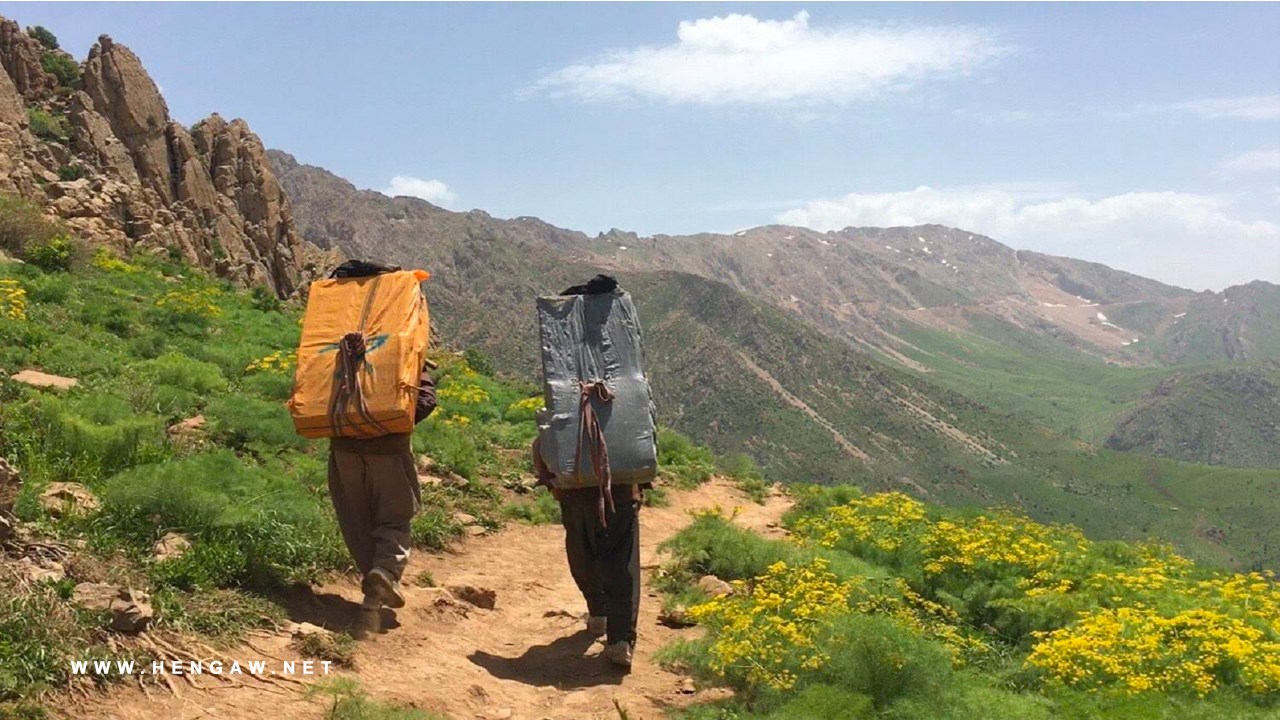 Hengaw, Saturday, May 20, 2023
Saadi Daneshpajoh, a kolbar (cross-border trader) from Marivan, has suffered severe injuries after being shot by the armed forces of the Islamic Republic in the rugged terrain of the "Tata" region located at the Nowsud border.

As per a report obtained by the Hengaw organization for human rights, on Friday, May 19, 2023, Saadi Daneshpajoh, a 38-year-old from the village of "Dargah- e Sheykhan" in Marivan, was shot and wounded by direct gunfire of government forces.

According to a known source, this young Kolbar was deliberately targeted by Iranian border guards while crossing the border within the "Tata" border area, specifically sustaining injuries to the hip area.

Simultaneously with Saadi Daneshpajoh's unfortunate incident, yet another kolbar named Habib Mohammadi from Marivan also suffered severe injuries due to a fall from the heights of the Tata mountains during a pursuit conducted by the Iranian border guards.