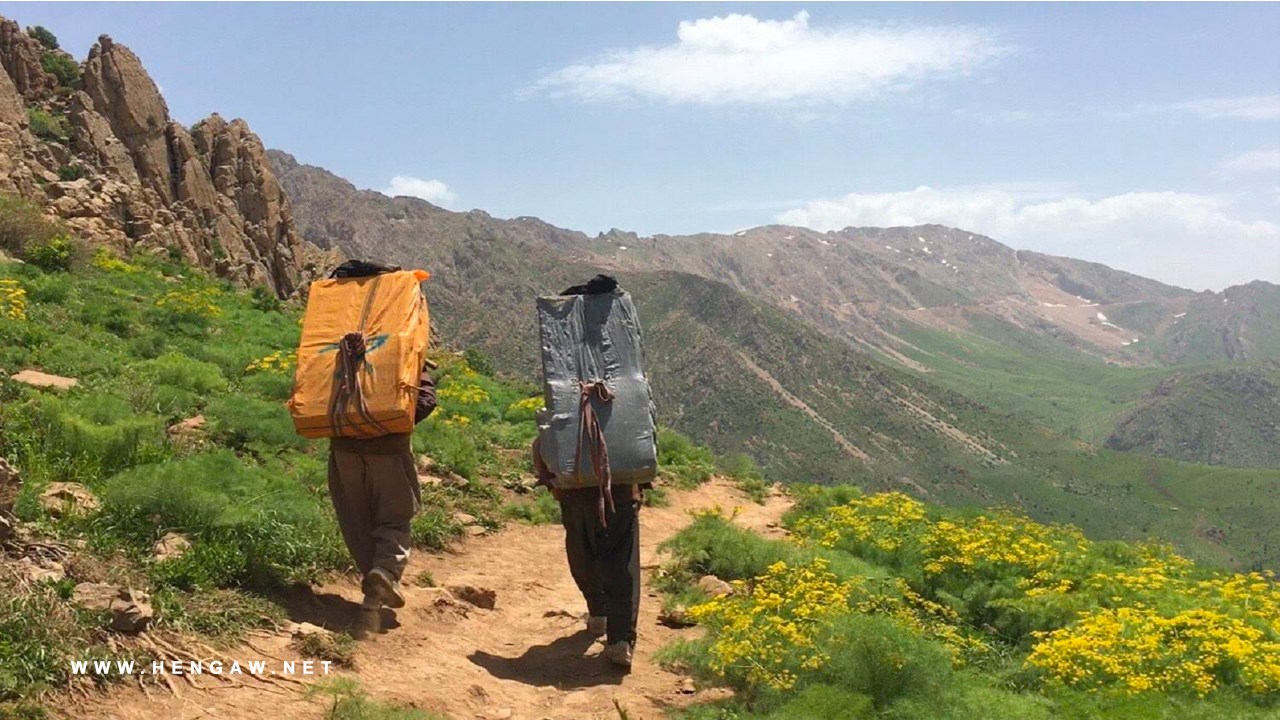 Hengaw, Thursday, May 23, 2023
On the border heights of Nowsud, Kermanshah province, government soldiers opened fire directly, wounding at least seven Kolbars. Hengaw established the identities of four of these Kolbars.
According to a report received by The Organization for Human Rights, on Monday night, May 22, 2023, Border Regiment forces opened fire on the group of Kolbars, injuring Faisal Ahmadi, from Srias Village, Paveh County, Arf, Mamhud, and Jamal (whose family names are unknown).
Three additional Kolbars, whose names are unknown, also sustained wounds.
Faisal Ahmadi, one of these Kolbars who was shot severely in the leg, has been transported to a hospital in Paveh to undergo surgery.