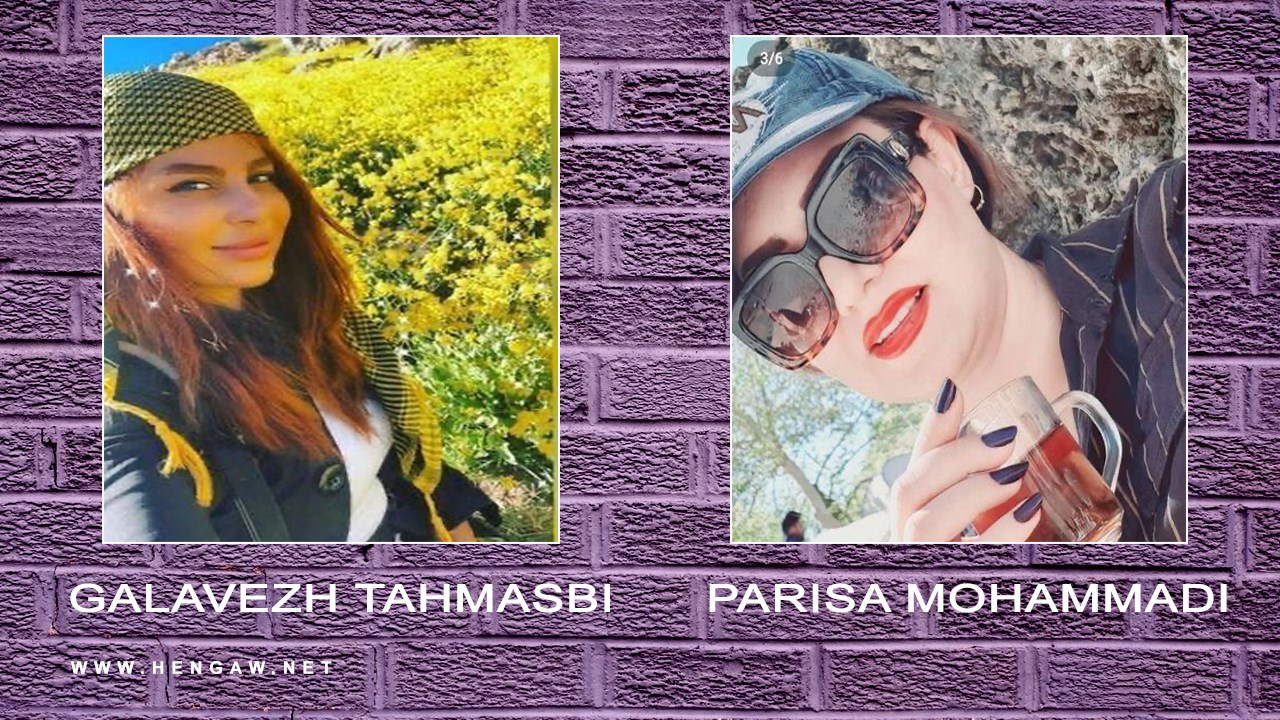 Hengaw, Sunday, September 17, 2023

Parisa Mohammadi and Galavezh Tahmasbi, two female Kurdish activists from Kermanshah and Sanandaj, were arrested by Iranian government forces and taken to an unknown location.

According to a report received by the Hengaw Organization for Human Rights, on Saturday, September 16, 2023, at 8:00 p.m., Parisa Mohammadi, a mountaineer athlete from Kermanshah, was arrested by government forces on Si Metri Street in the city.

On the same day, a 39-year-old environmental activist and mountaineer from Sanandaj, Galavezh Tahmasbi, was also arrested after being summoned to the Sanandaj Intelligence Department.

It is worth noting that, on Sunday, September 25, 2023, during the 'Jin, Jiyan, Azadi' uprisings, Galavezh Tahmasbi was arrested by Iranian government forces and spent 15 days in the detention center of government security institutions.

Since their arrests, there has been no available information regarding the charges against these two female activists, also including comprehensive information about their fate and whereabouts.