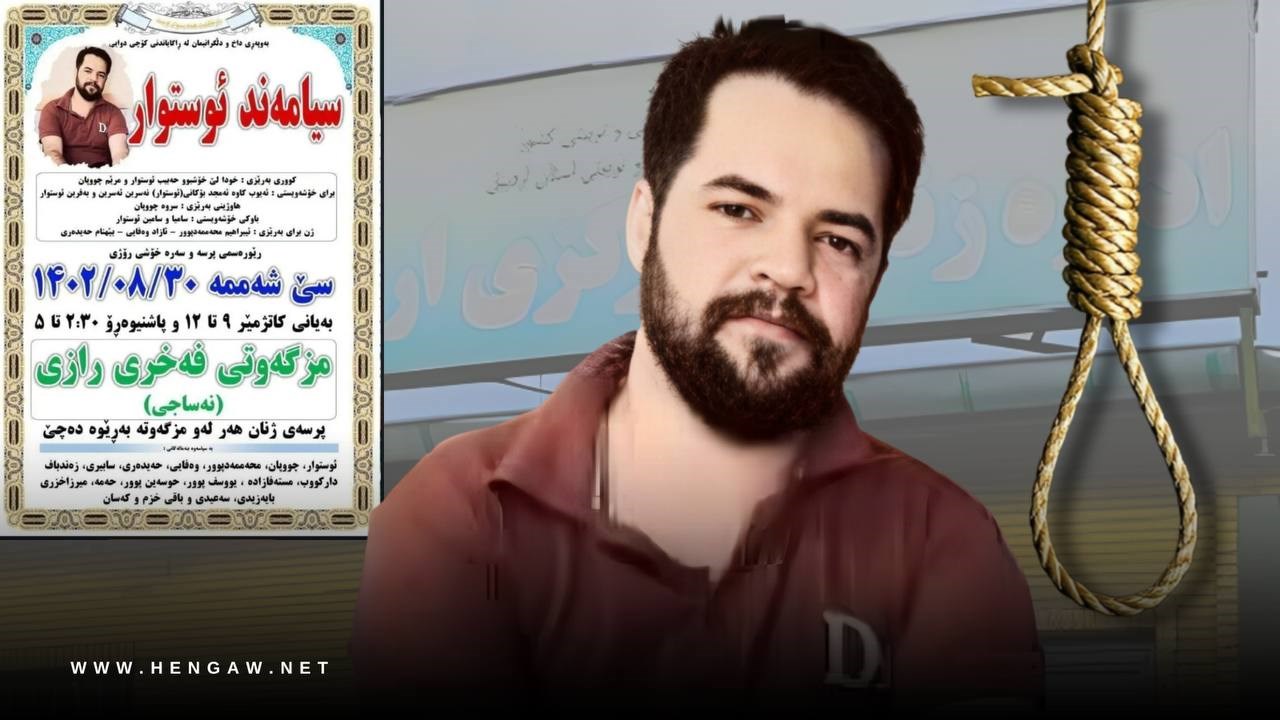 Hengaw: Monday, November 20, 2023

The death sentence of a Kurdish prisoner from Bukan named Siamand Ostwar, who was previously sentenced to death for drug-related crimes, was executed in the central prison of Ardabil city.
According to a report obtained by the Hengaw Organization for Human Rights, at dawn on Monday, November 20, 2023, the death sentence of Siamand Ostwar, a 40-year-old inmate from the village of "Donguz" in Bukan, was implemented in the central prison of Ardabil.
This inmate, who was the father of two children, was apprehended two years ago and subsequently sentenced to death by the judicial system of the Islamic Republic of Iran on charges of drug-related crimes.
Notably, as of the time of reporting, the execution of this inmate has not been officially disclosed in government media, particularly in outlets affiliated with the judiciary.