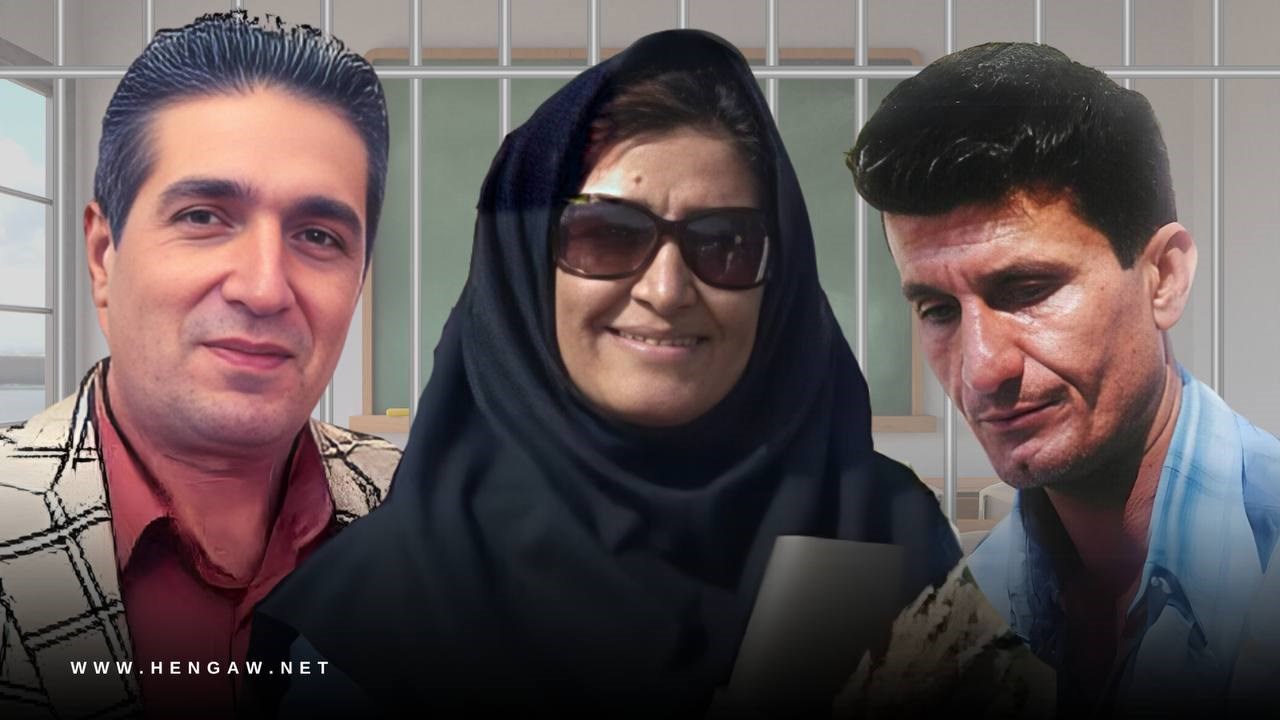 Hengaw: Monday, November 20, 2023
Afshin Razmjoui and Mohammad Ali Zhamtkesh, teachers previously sentenced to five years in prison, along with Mozhgan Bagheri, sentenced to two years, were apprehended and transported to prison by security forces for the execution of their sentences. Additionally, the two-year imprisonment sentences, with electronic monitoring, of two other Fars Province teachers named Abdol Razzaq Amiri and Zahra Esfandiari, were carried out.
According to reports obtained by the Hengaw Organization for Human Rights on the evening of Monday, November 20, 2023, Afshin Razmjoui, Mohammad Ali Zhamtakesh, and Mozhgan Bagheri, all teachers' union activists from Fars Province, were arrested at their residences by security forces and subsequently transferred to prison for the execution of their sentences.
The Coordinating Council of Teachers' Union Organizations confirms that the sentences of Abdul Razzaq Amiri and Zahra Esfandiari, initially sentenced to two years in prison with electronic monitoring, were simultaneously executed.
The final hearing regarding the accusations against these teachers took place on Tuesday, October 23, 2023, in the 37th branch of the Fars Court of Appeal.
Conversely, these teachers' union activists have been subjected to a two-year travel ban with the revocation of their passports and a two-year prohibition on engaging in cyber activities.
Zahra Esfandiari, Mozhgan Bagheri, Abdol Razzaq Amiri, and Afshin Razmjoui were apprehended by security forces during an educators' protest on May 12, 2022, in Shiraz. Furthermore, on March 7, 2023, Mohammad Ali Zhamtekash was arrested by security forces. These union activists were temporarily released after some time on bail or surety.