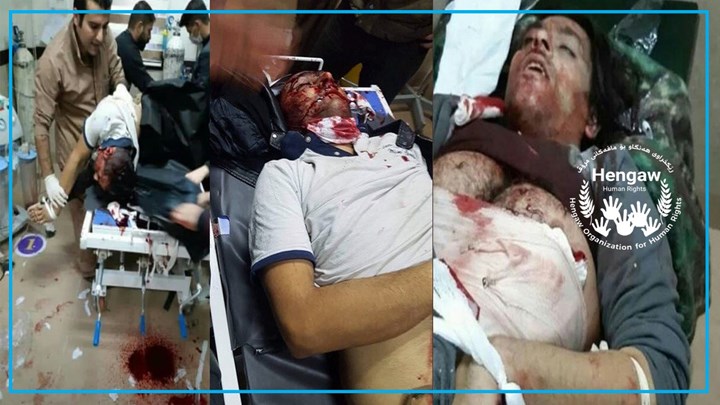 Hengaw: During the protests in Marivan( A city in Kurdistan in Iran located in western Iran) against rising gas prices, the Revolutionary Guards opened fire on the protesters, killing at least 3 people.

According to a report by the Human Rights Organization of Hengaw, on Saturday evening, November 16, the Iranian Revolutionary Guards opened fire on protesters in the Shabrang Square of Marivan City.

As a result of these shootings, at least 3 civilians were killed and several others were injured.

By the time of this news, one of the victims had been identified by Hengaw, whose name is "Osman Naderi". A 13-year-old child with the identity of Hiva Naderi and two other citizens, Shaho Waleidi and Mehran, were also injured.

Today, in fourteen cities in Kurdistan, people have come out to the streets to protest the rising price of petrol.

There is also unconfirmed news of the killing of a protester in Sanandaj.