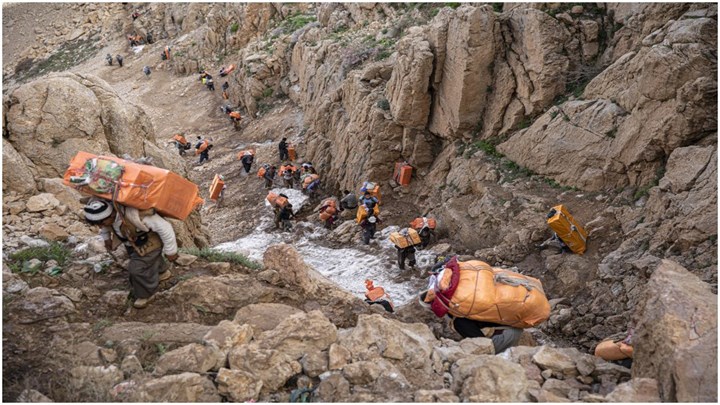 With wounding at least three more Kolbars in the border of Nosud, the number of Kolbars who have been killed or injured in less than two weeks in the borders of this city of Kermanshah province has reached 34.
According to a report received by Hengaw Human Rights Organization, on Saturday evening, April 23, 2022, Ismail Sabkroo from Ravansar and Ehsan Karami from Thalas Babajani were wounded by direct fire from the border forces in Nosud.
On the same day, a Kolbar from Javanroud identified as Mohammad Moradi, was severely wounded by falling from a mountain while being pursued by the border guards.
According to the statistics recorded by the Statistics and Documentation Center of Hengaw Human Rights Organization, in the past 12 days (April 12 to April 23), at least 34 Kolbars have been injured at the Nosud border, one of whom has lost his life. 6 Kolbars were injured by natural disasters, and 28 Kolbars, 82.5% ofthe total cases, were wounded by direct fire of the border guards.